Addjust wants to ease the headache of handling complex construction contracts
In our weekly Startup Scout series, Fora picks out the most promising companies emerging from Ireland.
Founders: Padraig Neylon and Michael Neylon
Elevator pitch: Cloud system for managing construction contracts
Funding: €500k from Enterprise Ireland and private backers
Status: Deployed with Dublin City Council
PADRAIG NEYLON TAKES the do-it-yourself mantra to heart and not just because of his career in construction.
A quantity and building surveyor, he diagnosed a regular problem with clients when it came to contracts.
On any construction project, problems could arise from work going past deadline, going over budget or someone not honouring their end of the deal.
But the biggest issue was rafts of paper and disparate excel sheets shared among different parties.
Neylon looked for solutions in the market that could keep everyone on the same page but came up empty-handed – so he decided to do it himself.
That was the genesis of Addjust, a Clare-based startup that has developed a cloud solution for digital contracts, which centralises project info for the relevant parties.
"It was born out of my own consultancy and years of frustration and years of looking at data on my computer and it's not really speaking to anything, it's just held inside an excel sheet on my hard drive," Neylon told Fora.
Mishaps
The reality of construction is that many things go wrong and schedules can go awry.
"Everyone is familiar with the Room to Improve scenario with Dermot Bannon and there's a good few things in play," Neylon said.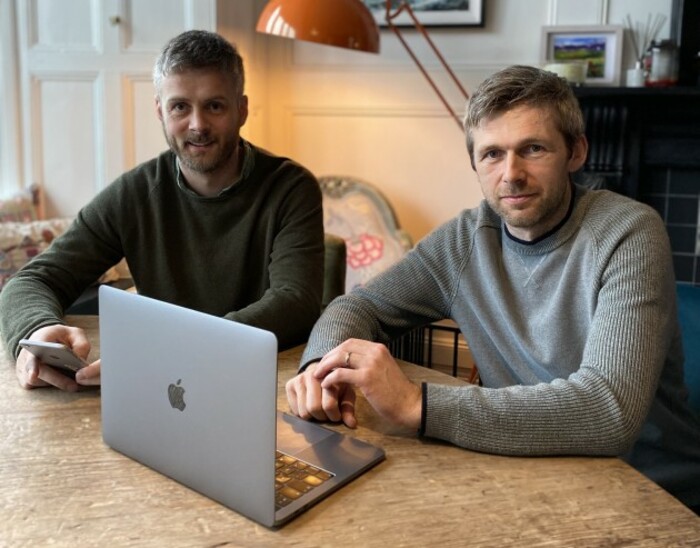 Source: Addjust
Sometimes things aren't written down or a verbal agreement becomes difficult to follow up on.
"Basically nobody was in control of where things were. What we did was set up nice interfaces and made things very easy. Communication is one of the big things," he said.
"If you're running a construction project, all the contractual information, all communication and documents are in one resource. It's not on someone's hard drive."
Neylon added that because of the average person's familiarity with cloud storage services like Dropbox, applying the same logic to a specific sector like construction isn't a massive leap and will help "keep everyone in step".
Multiple contracts can be managed and tracked through this paperless solution that also keeps tabs on the budget and cost control.
Neylon established the company in 2017 and is joined by his brother Joe Neylon who heads up business development and Michael Kelly, the chief technology officer.
The company is backed by Enterprise Ireland, NDRC and investment firm Mattle Investments.
It remains based in West Clare – where Neylon admits there are some challenges in recruiting tech talent – but it has managed to enlist a small team of engineers.
Projects
Addjust operates a software-as-a-service subscription model that charges the customer a monthly fee for the duration of the construction project.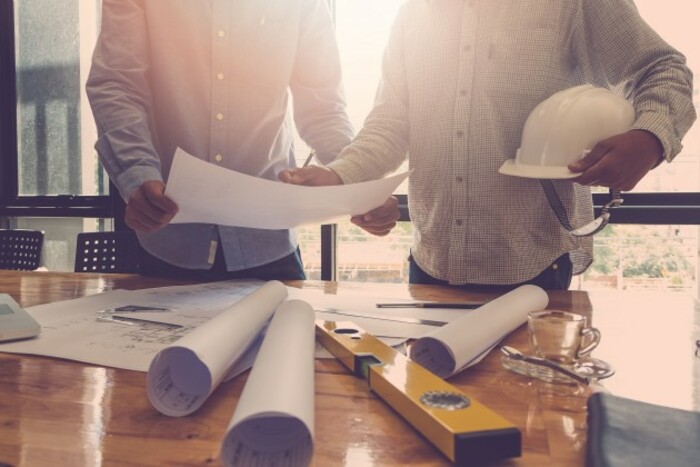 Source: Shutterstock/Jat306
The startup has been gradually proving the effectiveness of the software for project management, whether it's for private or public sector developments.
It counts Dublin City Council among its client base. The council used Addjust to manage the refurbishment of a number of public homes.
"We've developed a system for them to manage all of the individual small contracts, taking a huge amount of paperwork out of what used to happen and sped up the whole process as well."
Neylon said regardless of the size of the project – whether it's a new home or a massive data centre development – the issues and headaches can be the same, just on different scales.
Adding visibility is the key to solving these issues, he said.
"If they're 50% of the way through and they're 20% over budget, they can see that easier on their phone and they can start making decisions to roll back in their budget to where it was," Neylon said.
"It's about giving the client a bit more control of the budget. To have that control, they need more visibility on how the money is being spent and where the overruns are happening."
Get our Daily Briefing with the morning's most important headlines for innovative Irish businesses.