A five-star resort owned by JP McManus is going on a major recruitment drive
Limerick's Adare Manor will recruit 300 new staff over the coming months.
A FIVE-STAR RESORT owned by Limerick multi-millionaire JP McManus has announced plans to go a major recruitment drive.
Adare Manor hotel and golf resort will hire 300 new employees over the coming months. There are currently 50 people on the payroll.
The luxury resort is looking for new staff to work in both senior management roles and operational jobs like receptionists, laundry assistants and waiting staff.
Appointments to leadership roles will be filled by early May, while other staff members will start work from the beginning of July.
The property is owned by Limerick businessman and racehorse owner JP McManus, who bought the hotel three years ago for a reported €40 million.
According to its most recent accounts, the property reported a loss of more than €88,000 for the financial year that ended 31 December 2015.
Over the past 12 months, Adare Manor has been undergoing a major refurbishment, which is slated for completion by the end of this year.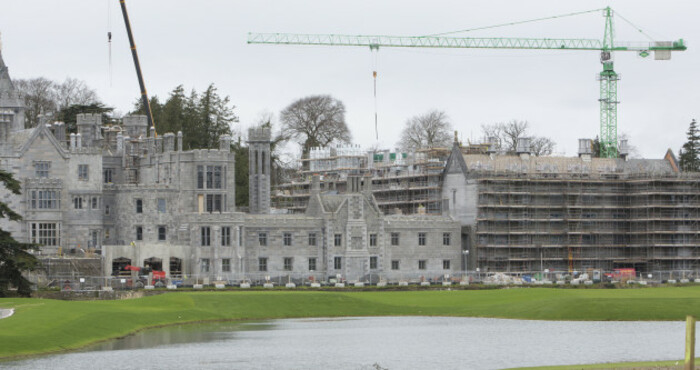 Source: Press 22
Redevelopment
As well as giving the hotel's exterior a makeover, the renovation will see 40 new rooms come on stream. This will bring the total number of bedrooms to 104.
There will also be a new ballroom that can accommodate up to 350 guests. Other additions include a new spa, swimming pool, boardroom and cinema. The surrounding 800 acres of gardens and walking trails will be redeveloped as well.
Acclaimed golf course designer Tom Fazio has been hired to redesign the property's golf course, which will open in September.
He has designed a number of golf courses across North and South America and refurbished the Waterville Golf Links in Co Kerry in 2006.
After its redevelopment, Adare Manor will host the JP McManus Invitational Pro-Am charity golf event in 2020.
The star-studded event, hosted by McManus, was last staged in 2010 and has raised over €100 million for charities in the mid-west of Ireland.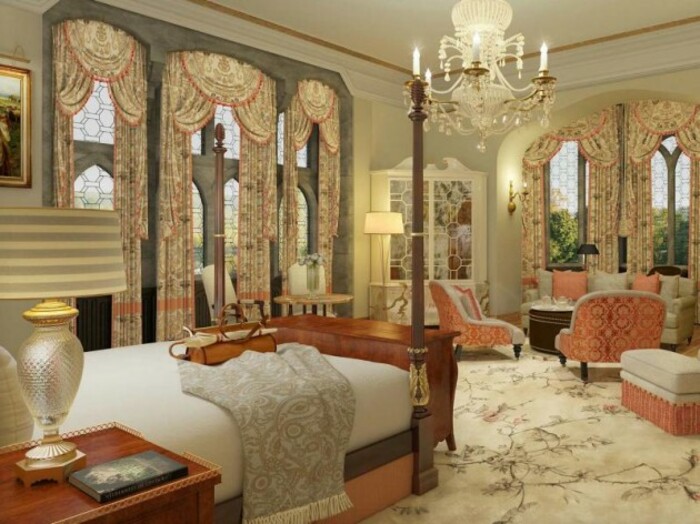 Source: Adare Manor
"A huge amount of care and attention has been taken to ensure that the renovations honour the building's architectural heritage," said Adare Manor chief executive Colm Hannon.
He estimated that when the refurbishment is complete, the hotel will welcome around 60,000 visitors every year.