Keeping up with the big guys - how ADAPT is reimagining digital technology
The Dublin-based research centre is looking at changes in the way that people communicate.
WITHIN A FEW hundred metres of Andy Way's office on the second floor of the computing building on Dublin City University's Glasnevin Campus, there are 70 people working away on machine translation. 
"Even in Google, they wouldn't have 70 people working on MT (machine translation)," Way, the deputy director of ADAPT and a professor in the DCU school of computing, says.
Machine translation does what it says on the tin – translates language with the help of software.  
It is an area the Dublin university has specialised in since Way first joined the computing faculty there in 1991, so it made sense to be the focus for ADAPT's second largest university partner.
Running since 2015, the research centre, which has €24 million worth of funding from Science Foundation Ireland behind it – and that amount again from industry and other non-Exchequer sources – has been focused on how digital tech is changing the way people communicate. 
With funding secured that will take it through to 2022, the centre leads 200 research positions across Trinity College, DCU, University College Dublin and Technological University Dublin. 
Machine translation projects
From analysing the sentiment in social media posts towards politicians during the 2016 general election to assessing 90,000 pieces of Microsoft customer feedback written in Japanese, Way and the machine translation researchers at the centre are kept plenty busy. 
According to Way, the centre will never be able to compete with the likes of Google, which can decide to train new machine translation software in its data centres at the drop of a hat. It can, however, find opportunities where data resources are poor -  like with the Irish language. 
The centre ran a project with the Department of the Gaeltacht to translate documents from English to Irish so native speakers can access information in their own tongue. 
"The Department of the Gaeltacht has translated over one and a half million words already, from English into Irish," Way says. 
Originally Way started a smaller project in 2007 on localisation – the process of adapting language dependent on location – but he realised that the focus was too narrow. 
"Now we're dealing with not just text … but we're translating speech and texts associated with an image or text embedded in a YouTube video," he explains. 
ADAPT has also worked with eBay to see if the presence of an image helped produce a better translation of a language, leading to a product being sold faster or at a higher price. It found that an image better informed the translation, which had a knock-on effect.
On another project, the centre has partnered with Huawei's Noah's Ark Lab to use previous sentences in a text or dialogue for a more accurate translation. 
"You know, you don't read one sentence today and close the book … there's a thread and what you just read is important when you're processing the next sentence," he says.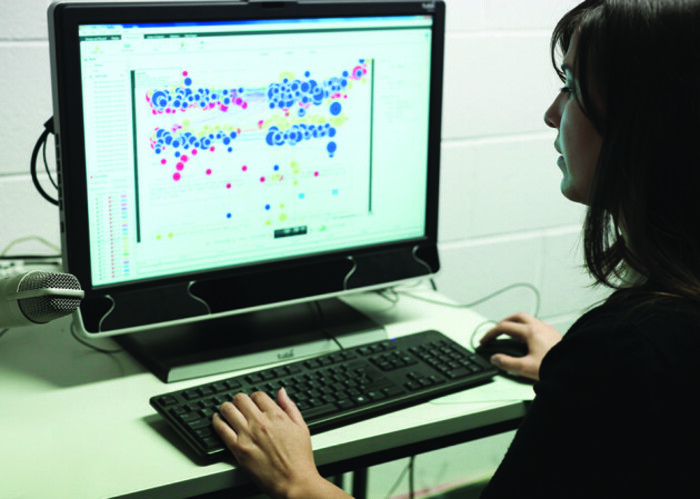 Source: Aisling McCoy www.aislingmccoy.com
Machine translation copies the activity of neurons in the human brain rather than following the traditional statistical method that was based around grammar rules – as a result it makes more accurate connections. 
Despite this, Way says the fear these machines might take over the jobs of translators is a myth. 
"I have spent a lot of time recently talking at translator conferences, trying to reassure them that in a pipeline where a human is needed, they will always remain the most important person in that loop because the MT systems do make mistakes," he says.
According to Way, one of the serious challenges facing machine learning is its effect on the environment. 
The models that train the software for machine translation can output more carbon dioxide than a car would in a lifetime with the amount of power it takes to run them, Way explains. 
"I think we have to be conscious of the fact that these systems are kind of churning away, churning away, churning away," Way adds.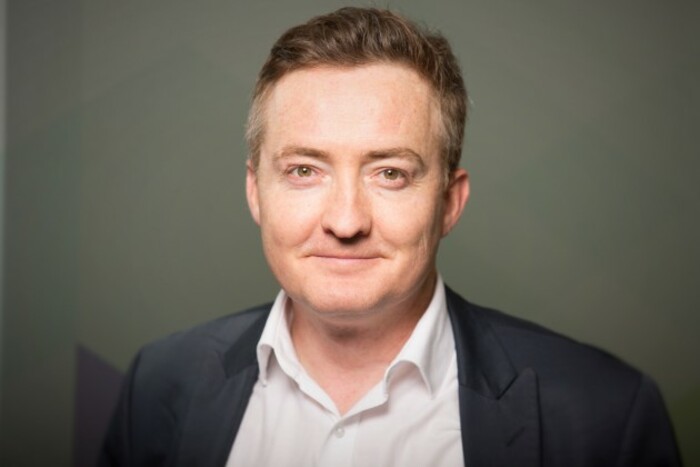 Source: PAUL SHARP
Revolutionising interactions 
Machine translation isn't the only area that ADAPT is looking at.
Declan McKibben, interim head of commercialisation, tells Fora that the overall mission of ADAPT "is to revolutionise the way that people can seamlessly interact with digital content systems and with each other".
For him, technology is about aiding productivity, enhancing capability but ensuring, at the same time, that the tech remains invisible. 
"You shouldn't feel like you're talking to a machine," he explains, using the example of chatbots in a call centre. 
Research around the personalisation of the user experience carried out by the centre feeds into this. In one project with Ryanair, researchers worked on a recommendation system for the airline's accommodation offering, Ryanair Rooms, to improve the experience of new and returning customers.
Getting the technology out of the classroom and into the wider business world is something the centre has proved adept at.  
Since its launch, it has signed 58 licence agreements for its inventions with Irish and international companies and 43 research contracts with 22 firms. It has published and presented over 1,000 papers in journals and at conferences and produced 74 papers through industry collaboration. 
At the moment, the centre also expects to have nine spin-out companies by the end of this year. 
One of those currently in the pipeline is Syze.ai, which came to ADAPT's attention after winning a student entrepreneurship award last year. The students involved created an app which uses smartphone imagery to recommend what size clothes you should wear in a particular brand. 
"We have had interest from the industry but we haven't built out the full technology with that yet," McKibben says. 
Fintech
ADAPT is part of a broader research ecosystem in Ireland and is collaborating with other research programmes focused on the likes of insurance and payment companies that want to incorporate technology into their systems. 
Laura Clifford is the senior executive manager for the programme, FinTech Fusion, which is in its first year of operation. She has worked on a virtual reality project with a multinational financial institution that allowed the firm to look at its client data globally to identify any suspicious activity. 
"Using virtual reality goggles, we were able to visualise those time data sets globally," she says.
"So you could be in the VR world looking at the data set and a colleague from somewhere else in the world could be using the headset and you could visually see them in the same space," Clifford explains. 
Within the virtual world, the user was able to zone in on a particular region of a globe, city, and even office building floor to identify different suspicious entities. 
"So we just presented a different way for looking at and handling data than what was traditionally used," Clifford says. 
Get our Daily Briefing with the morning's most important headlines for innovative Irish businesses.