As Activision Blizzard prepares to cut hundreds of jobs, the fate of its Irish staff is unknown
Despite record sales of $7.5 billion, the gaming group doesn't feel it has reached its 'full potential'.
THE FUTURE OF Ireland-based employees at Activision Blizzard remains up in the air as the games company prepares to cut nearly 800 staff from its books globally.
The job cuts – which will represent 8% of its 9,000-plus global workforce – will mostly affect non-games development workers and were confirmed during yesterday's earnings call for 2018.
The group is made up of games firms Activision and Blizzard, which merged in 2008. Activision's titles include Call of Duty, while Blizzard is behind titles like World of Warcraft and Overwatch. The company also owns King, the publisher of mobile game Candy Crush.
Blizzard runs a support centre in Cork, where it employs around 500 people, while Activision has a presence in Dublin.
The company's global revenues for 2018 were a record $7.5 billion, but sales for the final quarter of that year were below targets.
"While our financial results for 2018 were the best in our history, we didn't realise our full potential," chief executive Bobby Kotick said on the announcement of the figures.
"To help us reach our full potential, we have made a number of important leadership changes."
Blizzard president J Allen Brack said in a note to employees that the outfit will be re-organising some of its non-development operations.
"We will be reducing the number of non-development positions in North America and anticipate a related process in our regional offices over the coming months subject to local requirements," he said.
Brack added that it will be providing recruitment support in its severance package to affected employees.
It is unclear how the company's Irish operations will be affected by the job cuts.
A spokesperson for Blizzard in Cork declined to comment on the matter.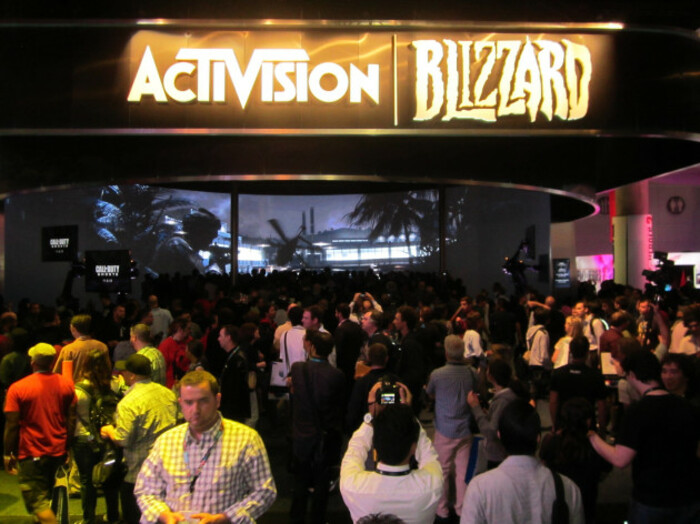 Source: Flickr/E3 2013 Activision Blizzard
Exits
Late last year, some staff exited Blizzard's Cork office, which provides the company's European customer support.
It offered a voluntary programme called 'Career Crossroads' that provided cash to certain employees who opted to leave the company.
According to games industry outlet Eurogamer, which first reported on the exits in late December, over 100 staff left the office via this programme.
At the time, a spokesman acknowledged the departures from Cork but did not provide any specific numbers.
"This (programme), which has proven popular in the past, gives eligible staff the option to make the most of incentives while proactively pursuing other career opportunities," he said.
"No one is required or encouraged to participate in this (programme), but for those who do, we work hard to make it generous."
The most recent accounts for Activision Blizzard's Irish operations show that at the end of 2017, it had turnover of €9.5 million with profits of €658,307. This was down from the previous year's profits of €944,054.
Get our NEW Daily Briefing with the morning's most important headlines for innovative Irish businesses.