Motor insurance giant AA is looking to sell its Irish division
There are reports that AA Ireland could be worth up to €160 million.
ROADSIDE ASSISTANCE GROUP AA has confirmed that it is in talks to sell its Irish division.
In a statement released this morning, UK group the Automobile Association (AA) said it is "exploring options in regards to its Irish business and a further announcement will be made if and when appropriate".
The announcement follows a report in the Sunday Times that the group was in exclusive negotiations with Carlyle Cardinal to sell its Irish unit. The paper reported that the sale could be completed before July and could value AA Ireland at up to €160 million.
Carlyle Cardinal Ireland is a fund that is backed by the US Cardinal Group and Dublin-based Cardinal Capital Group.
It received €125 million from the Irish Strategic Investment Fund and typically makes equity investments between €5 million and €50 million.
AA Ireland was put up for sale by its UK parent in January after a review of the business. The AA, which was owned by a private equity group, was floated on the London Stock Exchange two years ago.
Falling profits
AA Ireland, which employs about 480 people, was hit by the weak euro last year. Revenue fell to £38 million (€50 million) in the year to the end of January 2016, compared to £39 million the year before.
Operating profits also dropped from £15 million to £13 million, although when currency fluctuations were stripped out it recorded underlying growth of 8%.
AA Ireland is the largest roadside assistance provider in the state and by its own estimate controls about two-thirds of the market here. The company also provides insurance cover for about 185,000 people.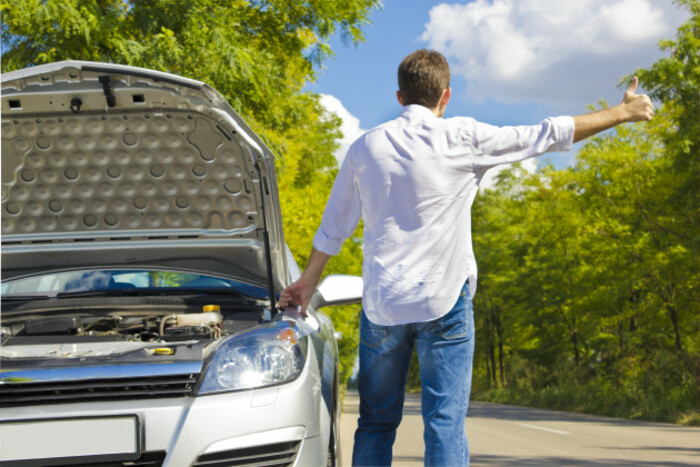 Source: Shutterstock
The Sunday Times reported that Carlyle is likely looking to buy into the insurance market at a time of low profitability. Motor insurance premiums have started to rise again, jumping by over one-third in the year to the end of April 2016.
The AA group, which had debts of £2.8 billion at the end of its 2016 financial year compared to just under £3 billion the year before, recently reported a fall in revenues, earnings and profits.
Revenue fell from £984 million during the 2015 financial year to £973 million at the end of January 2016 while operating profits slipped from £326 million to £305 million.
Earlier this week AA Ireland announced plans to move into the life insurance market, saying that it will offer new and existing customers life insurance and mortgage protection. It said that the new products will be underwritten by Aviva.
read more on