Why telecom design firm 4site opted for an acquisition to ensure it's not 'left behind'
The Limerick company is accelerating its growth ambitions after being acquired by British outfit Indigo.
TELECOM INFRASTRUCTURE COMPANY 4site is looking to expand internationally following its acquisition by British company Indigo.
4site, which is based in Limerick, designs and builds equipment for telecoms infrastructure. It was acquired this week by UK outfit Indigo Telecom Group, which provides management and maintenance services to telecoms networks.
Chief executive Ian Duggan, who founded the company in 2002, said that the decision to sell to Indigo was driven by the need for stronger financial backing for growth.
"We've been working into the UK for the last number of years but we've only been scratching the surface of the opportunity in the UK market," Duggan said.
"We see a lot of consolidation in the market. I saw that happening before and we see more of that happening in the market," he added.
One of 4site's customers is telecoms infrastructure company Cignal, which was acquired earlier this year by Spain's Cellnex Telecom.
"We work for a lot of blue chip customers. If you don't consolidate and grow, you're left behind," Duggan said.
Among 4site's biggest customers in Ireland are Vodafone while in the UK its customers include fibre network infrastructure firm CityFibre.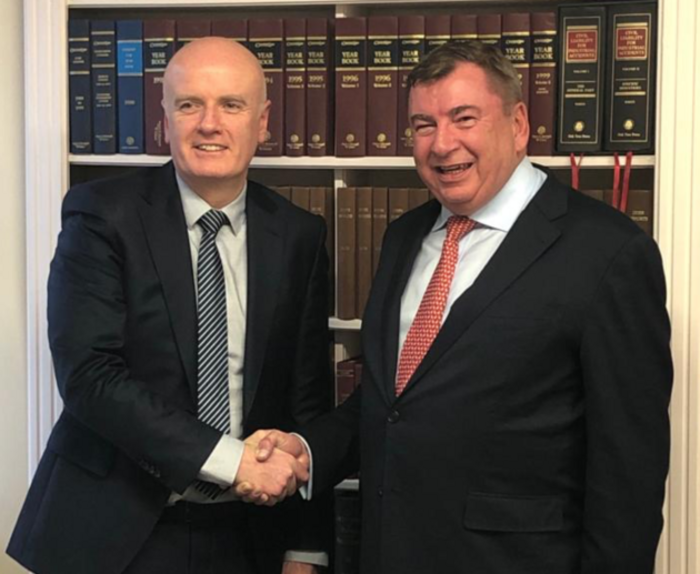 Source: 4site
Rural broadband
4site is among the vendors in Ireland's infamously delayed National Broadband Plan.
Last month, the government put ink to paper on the €3 billion contract, awarding it to the consortium led Granahan McCourt, which includes partners such as Nokia and Actavo.
"We're the design contractor in the National Broadband Plan … one of our biggest services that we provide is the design of FTTH (fibre to the home) services," Duggan said.
"We've been doing that quite extensively in Ireland. We're doing a major part of that in the UK."
Another key growth area for the company will be the burgeoning area of 5G networks.
"We're designing (5G) networks for operators, we're designing their trial networks. We're moving into roll-out phases with some of our customers on the design of the 5G networks."
According to 4site and Indigo, the combined business will have an annual turnover of more than £50 million.
Duggan told Fora that 4site, which employs over 100 people, will have turnover this year that is "approximately in excess of €12 million".
Get our Daily Briefing with the morning's most important headlines for innovative Irish businesses.