Rupert Murdoch's Fox has agreed a €14 billion takeover deal for Sky
The tie-up still needs to be cleared by regulators.
RUPERT MURDOCH'S 21ST Century Fox has sealed a $14.8-billion (€14 billion) cash deal to take control of pan-European pay-TV giant Sky and create a global entertainment titan.
The Murdoch-controlled Fox group said in a statement that it has reached a formal agreement to buy the 61% stake in Sky that it does not already own.
The deal valuing Sky at £18.5 billion (€22.1 billion) comes five years after Australian-born media mogul Murdoch failed to clinch a takeover after a notorious phone-hacking scandal at his newspaper empire.
"The strategic rationale for this combination is clear," 21st Century Fox said in a statement issued in New York.
"It creates a global leader in content creation and distribution, enhances our sports and entertainment scale, and gives us unique and leading direct-to-consumer capabilities and technologies.
"It adds the strength of the Sky brand to our portfolio, including the Fox, National Geographic and Star brands."
21st Century Fox already owns a 39% stake in Sky, whose five main markets are Austria, Britain, Germany, Ireland and Italy.
In addition to Murdoch's investment in Sky, his interests in Ireland also include the News Corporation-owned The Irish Sun and Sunday Times, as well as radio stations FM104, Cork's 98FM and others.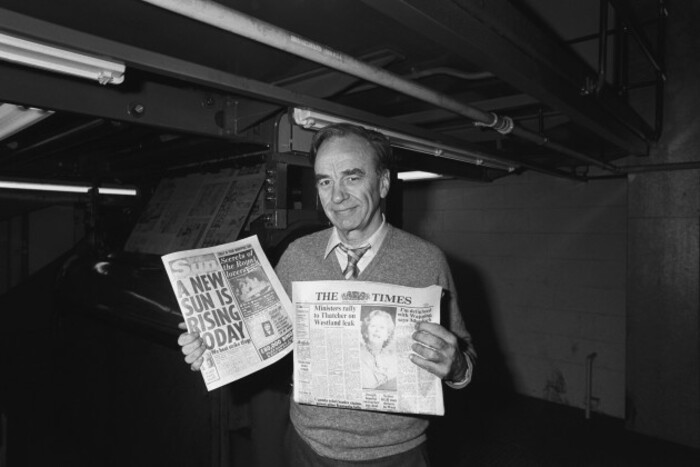 Source: PA Archive
'Enhanced capabilities'
"As the founding shareholder of Sky, we are proud to have participated in its growth and development," 21st Century Fox added in its statement.
"The enhanced capabilities of the combined company will be underpinned by a more geographically diverse and stable revenue base.
"It will also create an improved balance between subscription, affiliate fee, advertising and content revenues. This combination creates an agile organisation that is equipped to better succeed in a global market."
21st Century Fox is one of the world's largest entertainment companies, with a vast portfolio of cable, broadcast, film, pay TV and satellite assets across six continents.
Its broadcasting and cable properties include including FOX, Fox News Channel, Fox Business Network, National Geographic Channels, STAR India, 28 television stations in the United States and more than 300 international channels.
Sky broadcasts the 24-hour Sky News channel, blockbuster movies and live English Premier League football, and also provides internet and telephone services.
The bid price represents a premium of 40% from Sky's closing share price level last Tuesday, the day before an initial proposal was made.
21st Century Fox said that it has long regarded its near-40% stake in Sky as "not a natural end position" for its overall strategy.
Back in 2011, Murdoch was forced to abandon his previous takeover bid of Sky – then known as BSkyB – as controversy raged over the hacking of celebrities and crime victims by his tabloid the News of the World, which was subsequently shut down.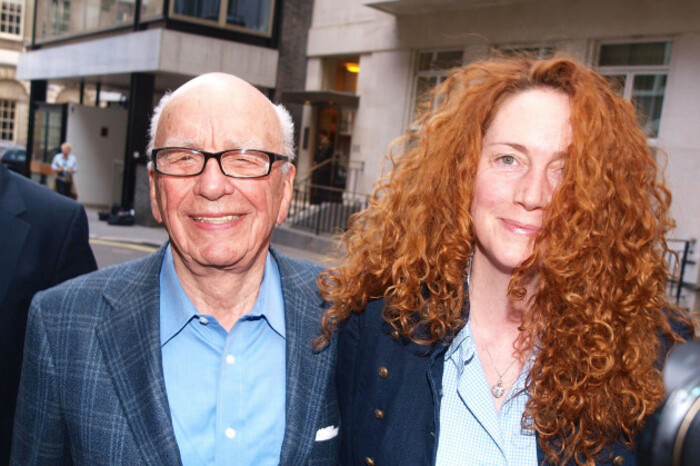 Source: Ian Nicholson/PA Wire
Murdoch's son, James Murdoch, became Sky chairman in January. He had previously served as chief executive between 2003 and 2007.
In late 2014, Sky changed its name from BSkyB after completing the purchase of Sky Italia and a majority holding in Sky Deutschland, in a move which created a pan-European pay-TV giant.
Karen Bradley, culture minister in Britain's conservative government, must now decide whether to refer Murdoch's latest Sky takeover to media watchdog Ofcom.
The main opposition Labour party has raised objections to the deal and called upon regulators to examine the deal.
Additional reporting Peter Bodkin
read more on