Meet the Internet of Things startup that's sick of hearing about the Internet of Things
As part of our weekly Startup Spotlight series, we profile Wia.
THERE'S ONE PIECE of tech jargon that startup founder Conall Laverty can't wait to see consigned to the rubbish pile.
Two years ago, Laverty launched Wia, a startup focused on the 'internet of things' (IoT) – and it's that confusing label that he wants to see scrapped.
Coined as a term in the late 1990s, IoT is used to describe a system that allows everyday objects, like your central heating or kettle, to be connected to the web and controlled remotely. According to Laverty, the term is on its last legs and needs to go.
"It doesn't make any sense, and what makes it even worse is companies are going off and creating their own slants on it. You've got the 'internet of everything' and many others.
"I think in about five years, the phrase IoT will be gone. It will be brought back down to a level where people can understand what IoT means for them."
Laverty's startup has developed a system that looks after all the "messy cloud infrastructure" associated with IoT and allows anyone to connect their devices to the web.
He says Wia operates much like the services of Irish-founded billion-dollar payments firm Stripe – which enables any firm to easily process payments online – except for smart devices.
"We provide all the code and examples needed to make any device IoT friendly," he told Fora.
"We're bringing out a developer hub that will have the code for every major prototyping and development board that is out there, so you can go from never having written a line of code in your life to being able to build anything you want."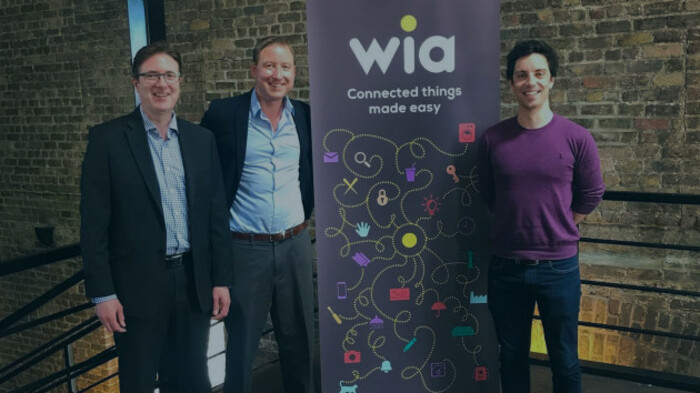 Before IoT
Before he set up Wia in 2015, Laverty worked in a number of tech roles after graduating from a masters in computer games development from Queen's University Belfast.
He initially did security research with IBM and later, while head of tech at Belfast-based creative firm Big Motive, he collaborated with companies such as Channel 4, BBC and Net-a-Porter.
Laverty also ran his own tech consultancy that worked with Cambridge Silicon Radio, part of US multinational Qualcomm, and music-streaming service Deezer.
"I made the move into building hardware after my bike was stolen from two floors underground.
"I was thinking, how can I build a bike tracker that works two floors underground? I basically designed a mesh network that allowed all bikes and phones to talk to each other automatically.
"One thing I noticed when building that was that the back-end infrastructure – the applications, servers and databases that turn a dumb piece of hardware into something really smart – was hard to create."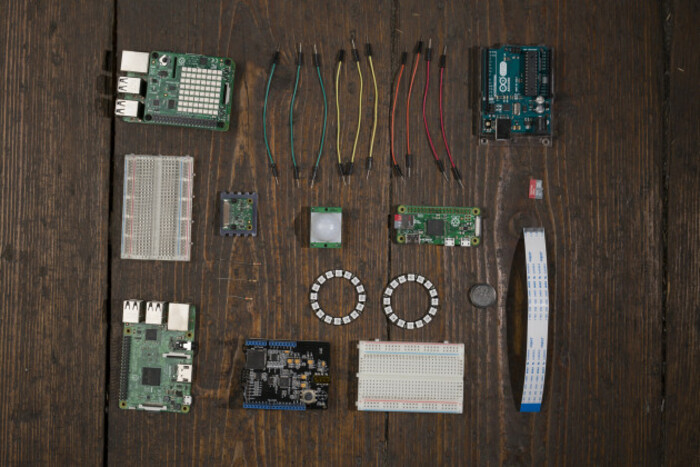 Source: Wia
In recent years, the IoT sector has picked up steam to become a major global trend in tech. According to research firm Gartner, there are 8.4 billion devices worldwide that are IoT-enabled this year, up by nearly a third on the figure for 2016.
Laverty says he can see the gap in the consumer and commercial market for a service like Wia, but the confusion around IoT makes it off-putting for a lot of potential users.
To win over customers, he says Wia needs to boil down basic ways its products can help with simple tasks.
"I was explaining things to my mum one time about what we do – she does kind of get it now, but still not completely.
"She said, 'So you're saying to me that you could build something, and it would just open up the chicken coop?' I said, 'Yes, I could do that.' Originally you would have to build a whole interface and there's a lot more work involved.
"Now she can download an app and see her devices, it's really simple and easy for her to use."
Wia is now being used in over 85 countries, according to Laverty, and the startup plans to launch more products this year, including an iOS app people can use to control their devices.
Consumers can connect up to 10 devices to Wia's system for free, while large commercial customers have to pay between €60 and €650 to connect thousands of devices to the network.
Laverty says people have already used Wia to create complex home security systems using motion sensors and cameras but also for very basic ideas such as remotely monitoring rat and mouse traps.
Funding
Since it was set up, Wia has grown from Laverty writing lines of code on his own to a team of six.
The startup also relocated from its original home in Belfast to Dublin after it was accepted into NDRC's accelerator programme.
The young company went on to win the accelerator's investor pitch competition, while it also recently closed a seed funding round.
Wia secured €750,000 from Suir Valley Ventures and Enterprise Ireland, and moved into a new home at Dublin's Dogpatch Labs co-working hub.
Laverty says the startup can now focus on putting the money it has raised to good use before potentially tapping up investors again.
"By next year we will have 10 people, most based in Dublin. The big thing for us over the next 12 months is getting new users and developers on board.
"We want to grow our user base in Europe, the US, India and Japan. It will be a significant figure by the end of next year – in the hundreds of thousands."
This article is part of a weekly series featuring Ireland's most promising startups. If you would like to see your company featured email news@fora.ie.
read more on