Tixserve has scored a contract to deliver mobile tickets for matches and gigs at Twickenham
The startup says that its white-label platform can help prevent exorbitant ticket resales.
TICKETING STARTUP TIXSERVE has signed a deal with England's Rugby Football Union (RFU) to provide digital ticket delivery at Twickenham Stadium.
The startup has built a system to deliver mobile tickets to buyers and control authorised exchange and resale.
Based out of NUI Maynooth, Tixserve is growing as promoters deal with the controversy around the resale of concert and match tickets on third-party sites. The company's technology is designed to give an organiser more control over whether or not a ticket can be resold.
It puts in place a white-label solution that sits under the bonnet of organisations' own systems and is already working with HMV. In the case of Twickenham, it will integrate with existing Ticketmaster infrastructure used by the stadium.
Tixserve first engaged with the RFU over a year ago and carried out a number of tests at events at the 80,000-capacity stadium, including Six Nations matches.
"We focus on what we call the last mile of ticketing, which is the fulfilment piece," Pat Kirby, the managing director, said.
This is intended to replace current systems that involve mailing out paper tickets or emailing PDF versions to customers.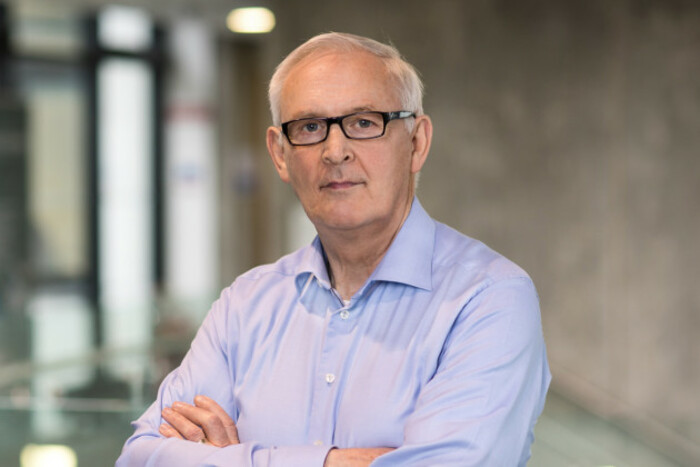 Source: Steve Langan
"Instead they're sent to us through an API (application programming interface) connection with that platform run by Ticketmaster," Kirby explained.
"We then look after the delivery of those tickets directly to the mobile phones of the ticket holders using an app that we've developed specially for this purpose."
Resale
The resale of concert and match tickets on third-party sites is a well-trod issue in Ireland and Britain. 
Kirby said Tixserve's technology gives event organisers more control.
"It's resold at a price determined by the original owner of that ticket so therefore the two-times face value situations won't arise," he said.
"Equally if the rights owner doesn't want to allow resale, we simply switch off that capability."
He added that the system allows event organisers to gather data insights on who's buying tickets and attending events.
"At the moment there is no visibility on most of the people in the stadium because if you typically buy a ticket as part of a group, the same name is printed on all the tickets," he said.
[embed id="embed_2"]
"In our case, each individual gets a named digital ticket so therefore there's a huge improvement in the know-your-customer data that the client gathers from this."
Tixserve's tech is currently patent-pending in the EU and US.
UK deals
The Twickenham partnership marks Tixserve's latest partnership in the UK. Earlier this year, it struck a deal with HMV to handle delivery of tickets for in-store events, such as meet and greets.
"They were quite impressed with our ability to stop the unauthorised resale of those tickets online. We were able to do that," Kirby said.
"We are progressing discussions with a number of potential clients here in Ireland," he added.
Get our Daily Briefing with the morning's most important headlines for innovative Irish businesses.