TenderScout changed its name to Orbidal to make it more US-friendly
The company opted to drop the 'tender' terminology as it moves into new markets.
TENDERSCOUT, A PLATFORM for procuring government contracts, has rebranded as Orbidal as part of its strategy to take on the US market.
The Dublin-based startup develops a subscription software platform that helps firms find and apply for government contracts.
Founded in 2014, it made the call recently on the name change out of a need to adjust its message to the US and other international markets.
While in Ireland, government agencies put contracts out to 'tender', in the US for example the terminology of 'bidding' for contracts is more common.
"They just don't use the word tender over there. It's all about 'bids'," chief operating officer Lisa Raftery said.
"Companies were originally coming to us to help them find tenders," she said. "We've evolved so much from that now and the technology is evolved and our service has evolved. We were finding the name was actually going against us."
It settled on the name Orbidal after consulting with design agency Red Dog.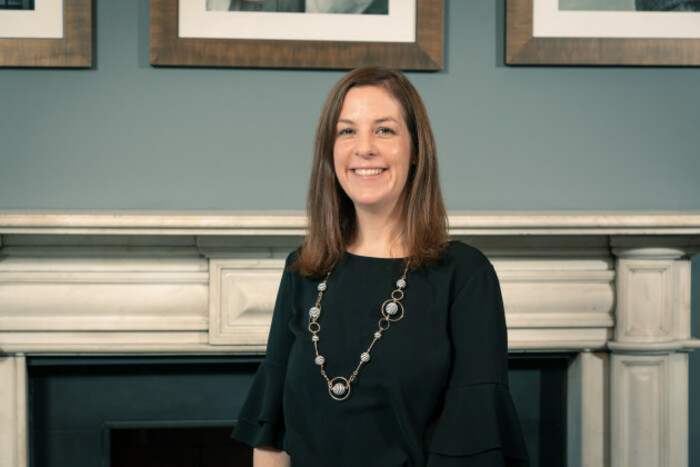 Source: Con O'Donoghue
Raftery admitted that the rebrand was a risk given that the company had already gained a lot of market recognition in Ireland and the UK and had won awards emblazoned with the TenderScout name.
"TenderScout definitely had the market recognition," she said. "Particularly because our ambitions and growth are in the UK, mainland Europe and the States, we felt that the time was right do it now rather than leave it a little bit later."
US market
Outside of Ireland, the UK is Orbidal's biggest market but the firm will begin ramping up its US plans in the second half of this year.
It's already working with some companies in the country but will take a gradual approach to the expansion.
Raftery explained that Orbidal had previously been "a bit naive" when it first looked at the US as one whole market.
"Most of the companies that we work with in the States right now are east coast and they're really all in the digital marketing space. There's quite a lot of tenders for companies there," Raftery said.
The size of the market and the vast number of federal, state and local agencies that exist in each jurisdiction present plenty of challenges.
"It's so different. All the competition rules, the regulations, the thresholds, the turnaround times differ widely from state to state," Raftery said.
"We found that the bidding competitions on the east coast were the ones that we could actually add the most value to."
Orbidal has 10 staff in Dublin and will likely hire a US-based salesperson early next year.
It raised €1 million last year from investors with further fundraising "definitely on the horizon" at some point in 2020.
Get our NEW Daily Briefing with the morning's most important headlines for innovative Irish businesses.