Why you should never turn down a touch of make-up when you're on Ireland AM
This media expert delivers a masterclass in preparing for a television interview.
WHETHER YOU'RE A small business, a charity or a multinational organisation, the first thing you should decide before taking part in a television interview is the key message you want to get across.
While you're preparing for the interview, you should focus very strongly on that main point. Look at the programme's key audience and tailor your message for those viewers.
For example, if you're a consumer brand invited to talk about a new product on Ireland AM, the tone of your message is going to be very different than if you were on Prime Time as a panel expert.
The next thing you should prepare is a list of questions that the presenter could potentially ask. That includes negative, 'elephant-in-the-room' questions.
Some clients say that they'll think of the answer on the night. You won't. You're better off thinking of how you're going to answer an awkward question, otherwise you could look like a rabbit in headlights.
Even if you're on a chat show, you should think about any potentially difficult questions around topics like ethics, price or your competitors.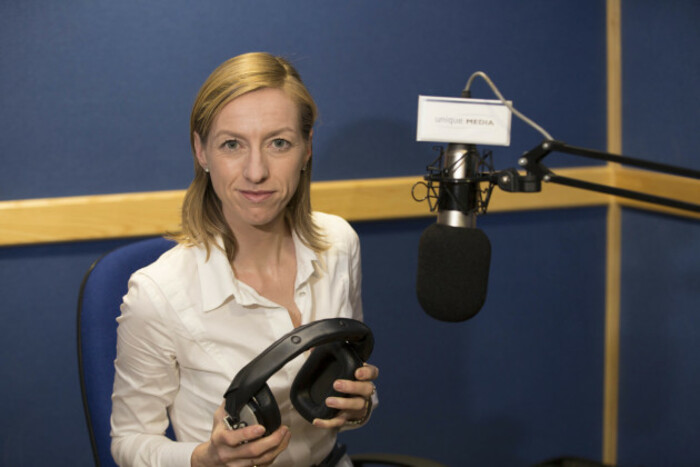 Source: Andres Poveda
Body language
When you're in front of the camera, you have to remember that TV is a visual medium. It sounds obvious, but you really do need to be aware of your body language.
You need to be familiar with the format of the interview. Ask the producer in advance if you're going to be doing a standup interview outside your headquarters, sitting in a studio or doing a piece-to-camera. The latter only applies if you're being interviewed via satellite.
If you're standing up during the interview, make sure your back is straight and you're not leaning to one side.
Try not to move around too much. People tend to start swinging from side to side if they're nervous or uncomfortable. You just have to make a conscious effort not to do that because any movement on television is accentuated.
If you're the kind of person who uses their hands a lot when they're speaking, by all means, do the same when you're on television. If you want to make gestures, that's fine. Just don't go over the top.
If you're doing the interview sitting down, figure out if you'll be on a couch – like the Late, Late Show – or behind a desk – like the Claire Byrne Show.
If you're on a couch, sit up straight and remember that we're going to see your entire outfit. That includes your socks and shoes.
Source: Unique Media
If you're behind a desk, make sure you don't lean on it. If you're on a panel discussion leaning forward on the furniture, it can look aggressive to the viewer at home.
Be aware of your body language. People tend to fidget if they're nervous. They'll start playing with the rings on their fingers or start running their hands through their hair. As I said, any movement is accentuated on TV.
Eye contact
Maintain eye contact during the interview, with either the presenter or other panel members if you're taking part in a discussion or debate.
Don't look at the camera, unless you're doing a satellite interview. Cameras are helpfully not as visible in studios as they were years ago so you might not even notice them.
When someone else is talking, make eye contact with them. The camera could come on you at any time during the interview and you don't want to be caught staring into space. Never take your eye off the ball. You need to be engaged in the conversation all the way through.
If you're following the conversation intently, your facial expressions will naturally follow. You' don't want to be smiling when something negative is said or looking serious when someone cracks a joke.
Interviewees often nod to acknowledge that they're listening to the question. Be careful about doing that because it could be interpreted as agreement.
For example, if you're nodding to a question about a taxation policy and then say disagree with it, you'll confuse the viewer, especially if they're only half-listening to the TV.
Clothes and make-up
The final thing to think about when you're preparing for a TV interview is your appearance.
When it comes to clothes, we would always suggest that clients wear clothes that represent them and their sector.
If you're in a high-end, corporate position, you'll be expected to wear a suit. If you work for a more laid-back business, a casual approach is fine.
For women, colours work well on TV and they help make you stand out, especially if you're on a panel. Go for a brighter colour like red, cobalt blue or a purple tone.
Stay away from all black or all white outfits. Men should choose a shirt that's either a light blue or pink colour.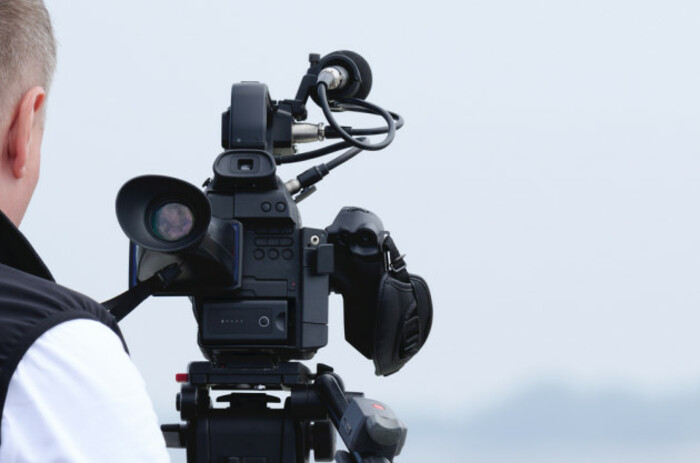 Source: photowrzesien/Shutterstock
We always say that you should stay away from very patterned dresses, blouses, shirts or ties. They don't come across that well on-screen and can have a kind of strobing effect.
For make-up, we always suggest that women should do their own before arriving on-set. The studio will probably only give you a top-up. Some outlets give make-up more time than others, but if there are a lot of contributors on the programme, they might not get to you before you're on.
For a man, you'll be given a top-up of foundation or powder to stop the glare of the lights. If you're offered make-up, always accept it. It will make you look much better.
If you're doing an interview outside a studio – at your office, for example – nobody will be doing your make-up. Ask the reporter or camera operator (sometimes they're the same person) if they think you need any or if the lighting alone is good enough.
If you don't have make-up to hand, scout around the office and ask a colleague if they can give you a quick dusting down, just to help.
Breda Brown is PR director and co-founder of Unique Media. This article was written in conversation with Conor McMahon as part of a series of masterclasses with some of Ireland's most influential business people.
If you want to share your opinion, advice or story, email opinion@fora.ie.
read more on