Irish Water's staff can't just be flushed straight out of the system
Winding down the utility will still come at a cost to the public purse – and possibly a significant one.
THE IRISH WATER saga continues to dominate the headlines in the run-up to the formation of the next government.
The future of the company is anyone's guess, but what are the implications if it is wound down or restructured at some point in the future?
The existence of Irish Water is inexorably bound up with the issue of water charges, so it's easy to lose sight of the fact that if it was dismantled or restructured it would likely carry very real and significant implications for its employees, among other issues.
At different times in recent weeks, both politicians and commentators have spoken airily about 'restructuring' and 'redeployment', but there have been few attempts to explain what exactly this means. There have been no obvious attempts to assess the potential impact on the company's employees. That may be foolish.
Powerful legal protections
It should never be forgotten that Irish employees benefit from a number of very powerful legal protections. Of these, perhaps the most significant is that typically an employee cannot be dismissed without cause once they have more than 52 weeks of continuous employment.
That means that any Irish Water employee with more than a year's service can automatically bring a claim for unfair dismissal if they are terminated. Employees with less than this period of service can usually be dismissed with greater ease, but it is likely that a significant proportion, if not the majority, of employees within the company already have the requisite service.
The law, of course, recognises the fact that sometimes roles are redundant and genuine redundancies are permitted. This is usually in circumstances where a business can no longer afford to carry out its activities in the way it has to date. The law allows employers to rationalise the way in which they do business, to adopt new procedures that may require fewer employees and generally respond to a change in their situation.
In the case of Irish Water, if the government was to abolish the body completely, then obviously employees' roles would be redundant in the classic sense of the word. However, even a restructuring of the company, leaving it with fewer powers and responsibilities, could result in a redundancy situation if a significant number of roles within the organisation were no longer needed.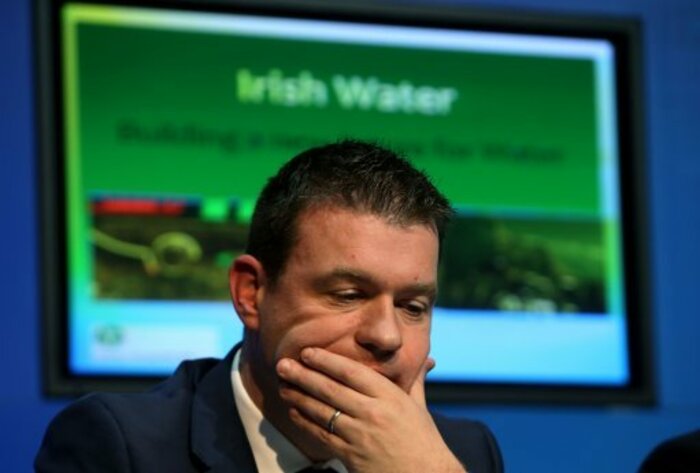 Source: Brian Lawless/PA Archive
No free passes
Generally speaking, a bona fide redundancy will be acceptable to the employment tribunals, although problems can arise even in a genuine situation if the correct pool of employees are not selected for redundancy.
A reduction in roles may be necessary, but an employer still has to apply fair procedures when choosing who is made redundant. The mere fact that a redundancy is necessary does not mean that the company has a free pass.
Another point, of course, is that redundancy does not come without cost. Anyone with at least two years' service is entitled by law to a redundancy payment, which is calculated on the basis of two weeks' remuneration per year of service plus one additional week.
As Irish Water has not been in existence for a significant period of time, it is reasonably likely that employees will not have long service records. However, that could dramatically change if any of its workers transferred to the company on the agreement that their prior service remained intact.
In those circumstances, the redundancy bill could be sizeable. In addition, any staff from other bodies with service-level agreements of a certain duration may well be able to claim a termination payment if those agreements are brought to an early close. In some cases, service-level agreements as long as 12 years may be in place.
A key factor
Another key factor is whether there are any private/collective agreements in place within Irish Water which guarantee employees any kind of ex-gratia payment on top of their statutory redundancy. Redundancy isn't the only option available to an employer – redeployment, cutting of discretionary benefits, career breaks and secondments are all alternatives.
However, if a business faces a significant downturn or change in circumstances, redundancy is often the inevitable consequence. Given the fact that practically every debate about Irish Water to date has been concerned with the cost to the taxpayer, it is worth noting that even if the company is wound down, there may yet be further demands on the public purse – and possibly significant ones.
Patrick Walshe is a partner and employment law expert at Philip Lee.
If you want to share your opinion, advice or story, email opinion@fora.ie.