'I have 20 years' experience as a recruiter - but I feel more like an estate agent these days'
The housing crisis is making Ireland a less attractive destination for foreign workers.
IRELAND'S HOUSING CRISIS has become an international issue.
We all know that there is a shortage of homes to meet demand, but we are now finding that word is spreading around the world.
When it comes now to allocating projects or considering investment, major international companies are asking us about the Irish housing crisis that they are hearing about.
Ireland has plenty of fantastic companies and an amazingly talented workforce, but many people wanting to work here have no place to live.
We are finding that more and more companies are asking us at Berkley about not what the country can offer, but what it is lacking.
The housing and rental crisis is having a major impact one how we do business here.
Major barrier
As a company that is generally the first port of call for someone looking to move jobs, we see first hand the impact a lack of suitable housing has on people.
Whether they're a young, single worker looking to rent in the bigger cities like Dublin and Cork, or someone looking to relocate here with their family, housing is proving to be a major barrier for people taking up new jobs and moving on to better opportunities.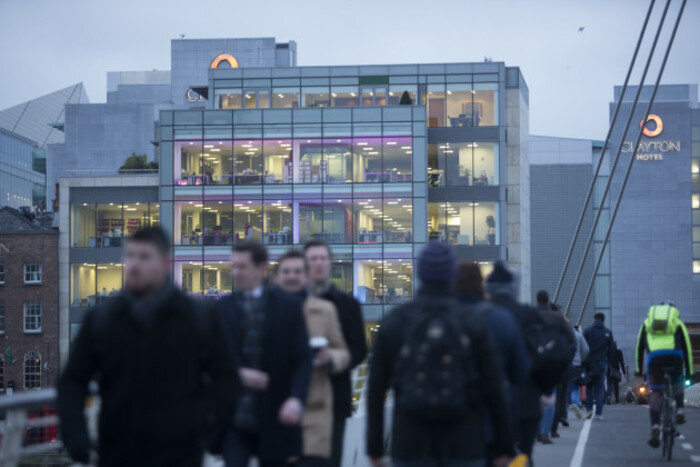 Source: Sam Boal/Rollingnews.ie
We are headquartered in Cork, but our business is national and international.
We engage with people from all over the world who would like to come and work in Ireland.
But when it comes to sourcing accommodation, they are finding that they cannot secure suitable accommodation in the cities, with many forced out to commuter towns, where they don't want to be.
Short-term leases are a challenge too. This causes uncertainty for those looking to make a life for themselves and their families in Ireland.
It's not just Dublin
There's no denying that the housing challenges facing job hunters in Dublin are far greater than in Cork.
The cost of living is lower in Cork, and salaries are not too far off what's offered in the capital, which is not a bad deal for people considering a move to the south.
However, more challenges will face Cork over the coming years, with 5,000 more jobs expected to be created here over the next few years. The question is – where will these people live?
Cork has already been identified as having a tech cluster and is already home to high-profile employers like Apple and McAfee.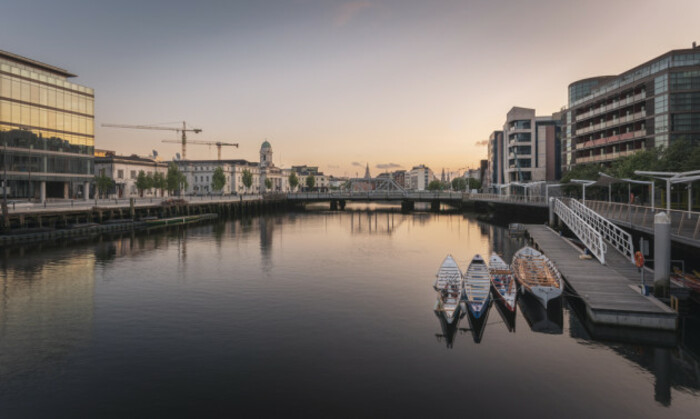 Source: Shutterstock/Stephen Long
It is the fastest-growing city in the country, and with a million sq feet of office space in the pipeline. The future is really bright. But there is no point in having such a booming city if people can't live here.
I hate to think that Cork would lose out on foreign direct investment because of the escalating housing shortage.
I have close to 20 years' experience in recruitment and resourcing with Berkley and we are very much an internationally focused firm that works with leading companies to deliver the best people for the best jobs.
But as a recruitment firm, we are effectively becoming estate agents, spending a lot more of our time sourcing accommodation for people.
We're supporting candidates as they strive to find suitable accommodation. That should not be a major part of our remit.
Part of our job between 5.30pm and 9pm is driving candidates around to secure accommodation for them.
Solutions
We are fantastic as a nation advertising our quality of life and suitability for investment and talent, but we have to close the loop as to where we are going to house people.
When you have senior stakeholders within organisations talking about the challenges of getting housing for their own staff, it is only a matter of time before we miss out to more competitive regions.
There seems to be no quick fix as to how the government can ensure that as job creation continues, there will be enough suitable accommodation for those looking to relocate to Ireland.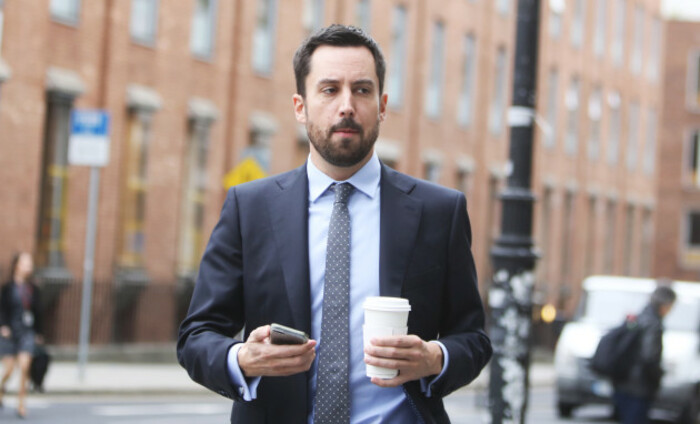 Source: Leah Farrell/RollingNews.ie
Industry commentators have noted the proliferation of disused or underutilised sites in all our urban centres. Legislation must be put in place to force the owners of such sites to develop these to maximise their accommodation potential.
In addition, there should be a legislative requirement to build suitable on-site apartment accommodation in tandem with large-scale business park and office development.
This should be backed up with shopping amd leisure amenities along with suitable public transport infrastructure to allow the creation of communities around business parks and other commercial developments.
Paddy O'Connell is managing director of Berkley.
Sign up to our newsletter to receive a regular digest of Fora's top articles delivered to your inbox.