Your crash course in... The Panama Papers
Catch up on all that has been revealed in the 11 million financial records leaked.
THE RELEASE OF the Panama Papers last Sunday has left high-profile figures reeling and resulted in overwhelming public pressure for those involved to resign from positions of power.
Some of those involved in the mass leak of over 11 million files from Panama-based law firm Mossack Fonseca have bowed to public pressure and stepped down from their roles, including the Icelandic prime minister and a judge on Fifa's ethics committee.
With the International Consortium of Investigative Journalists (ICIJ) still releasing details from the Panama Papers, we've broken down the key details you need to know.
What were Mossack Fonseca up to?
To easily explain what those involved with Mossack Fonseca were up to, Reddit user DanGliesack used a clever piggy bank analogy, which we are going commandeer.
Briefly, let's say you have a piggy bank at home and your mother is checking how much you have and spend regularly. You might want some privacy from her gaze.
So, you store another piggy bank in your friend Johnny's house. In Johnny's house, his mother doesn't check up on how much is in each piggy bank as long as kids pay her a small fee.
Kids who store their piggy banks in Johnny's house are even allowed to write fake names on the piggy banks. Now, everyone with a piggy bank in Johnny's house has been caught and is in serious trouble for not telling their parents.
Who got caught?
There isn't really a corner of the world left untouched by the Panama Papers scandal, which gave an insight into how the world's wealthy may have been avoiding tax.
Hidden offshore dealings of 140 political figures have come to the fore, including Argentina president Mauricio Macri, Icelandic prime minister Sigmundur Davíð Gunnlaugsson and president of Ukraine Petro Poroshenko.
The financial records of high profile sports and movie stars have also been revealed, namely Lionel Messi and Jackie Chan, the latter of which has at least six shell companies run by Mossack Fonseca.
Why are people angry?
At this point, it is important to state that owning offshore bank accounts is not illegal. However, that doesn't stop people being up in arms with those involved.
Take for example Iceland's prime minister Gunnlaugsson. He owned an offshore company in the British Virgin Islands and placed million of euro in it.
Gunnlaugsson did nothing wrong owning the company but is accused of a conflict of interest for failing to disclose his involvement in the offshore company and concealing millions of euro in family assets abroad.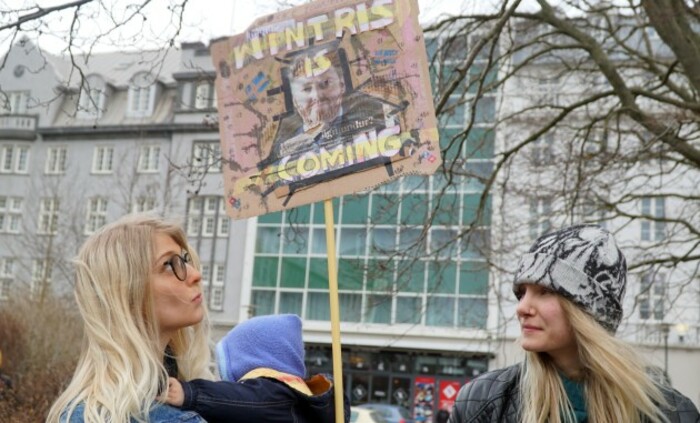 Source: Associated Press
Are any Irish involved?
Closer to home, over 300 companies, 36 clients and 17 beneficiaries mentioned in the Panama Papers have links with Ireland.
The Irish Times has led the charge to expose Irish involvement with Mossack Fonseca and has published details every day this week about the links between Ireland and the Panamanian law firm.
Two of the better known Irish names to appear in the leak are Dermot Desmond, Celtic majority shareholder, and former Manchester United shareholder JP McManus, who are both active investors worldwide and not tax residents in Ireland.
Former Fine Gael strategist Frank Flannery has also been caught up in the scandal. Documents show £250,000 (€310,000) from a British Virgin Islands company was used as a deposit to support his purchase of a house in London.
Two companies with addresses in Drumcondra, Co Dublin, called Pegasus Trust and Intertrade Projects Consultants Ltd, also have links with Mossack Fonseca.
Pegasus Trust is a firm that offers services in relation to sourcing offshore locations, while Intertrade Projects Consultants Ltd has worked in Asia as a sales agent for aerospace and defence groups.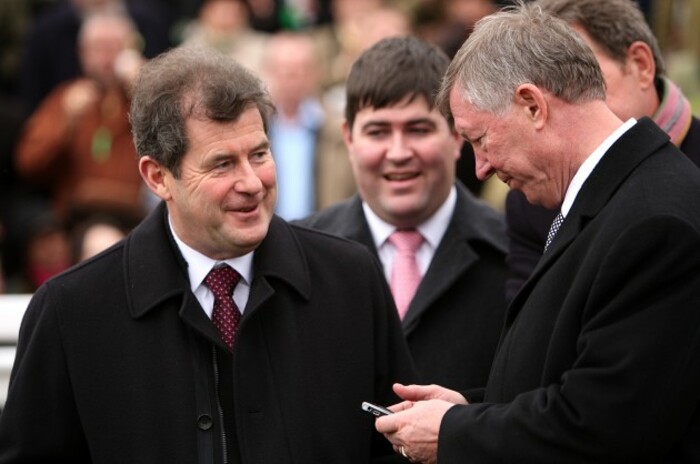 Source: PA WIRE
What's in store next?
Mossack Fonseca has claimed the Panama Papers are not a leak and that its servers were hacked from abroad in order to obtain the information.
If this was a hack, then those who stole the information from Mossack Fonseca could be on the lookout for a new target.
This is the conclusion McAfee founder John McAfee came to in a column for Business Insider on Tuesday.
McAfee pointed out that "Mossack is the fourth-largest offshore legal firm in the world. Where do you think the hackers are headed next?"
read more on