'Setting up a business will suck the life out of you, in the best way possible'
Kathryn Thomas took a dive into the startup world with her fitness camps.
WHEN KATHRYN THOMAS decided to set up a health and fitness firm, she didn't realise how much of her life it would take over.
"I kind of sit here and ask myself, 'What the hell did I think about before I had this business?'" she tells Fora. "It takes up my entire head space when I'm not broadcasting."
The RTÉ presenter first came up the idea for Pure Results boot camp four years ago and reckoned it would be a good side project for her time off between shooting TV programmes.
Now that it has been properly up and running for more than a year, Thomas is taking the venture much more seriously and has immersed herself in the startup world – sleepless nights and all.
An avid traveller, the idea for Pure Results stemmed from her years of travelling to workout retreats across the globe.
"Any time I wanted to do something like that I would have to get on a plane and go somewhere," she says. "I saw a niche in the market where there wasn't a product like that here."
The company sells three- and seven-day getaways to the west of Ireland, where a team of nutritionists and fitness experts guide groups of up to 30 through assault courses, cookery demos, yoga classes and other activities.
Clients also get a two-week 'aftercare programme' to help them maintain their fitness regime when they get home.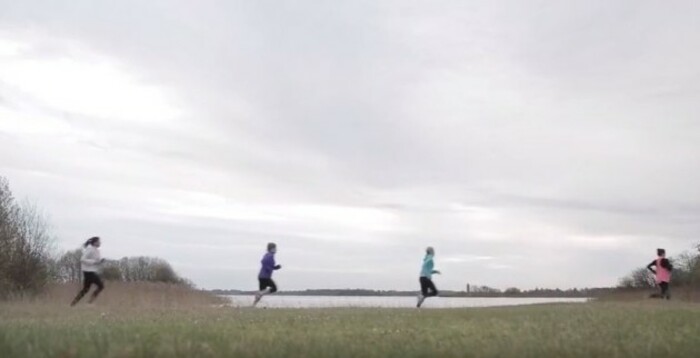 Thomas says she didn't carry out any market research before launching the business – she just had a hunch and followed it after consulting her family and friends.
"I'm a firm believer in that you've got to take risks," she says.
"I'm somebody who jumps two feet in and thinks about it afterwards."
That said, Thomas has come to learn that "growing a business is about being slow and steady and about really looking after every aspect of it".
Nevertheless, her profile as the presenter of weight-loss programme Operation Transformation has helped get the firm off the ground quicker than most other new firms.
According to its most recently filed accounts, Pure Results reported a profit of over €62,900 in the year to 31 October, 2015.
Personal junctures
Pure Results retreats don't come cheap: seven-day packages start from just under €1,000, including accommodation, meals, workshops and excursions.
"For somebody to give up a week of their holidays in replacement of going to Torremolinos with the kids is a big commitment," Thomas says. "People really need to have a solid reason to invest the time in themselves and the money."
She says most of the people that attend the camps want to lose weight and are at a crossroads in their lives, "whether they're starting a new job, whether they've come through an illness, if there's a wedding coming up".
"People come to us for different reasons and they're very personal reasons," she says.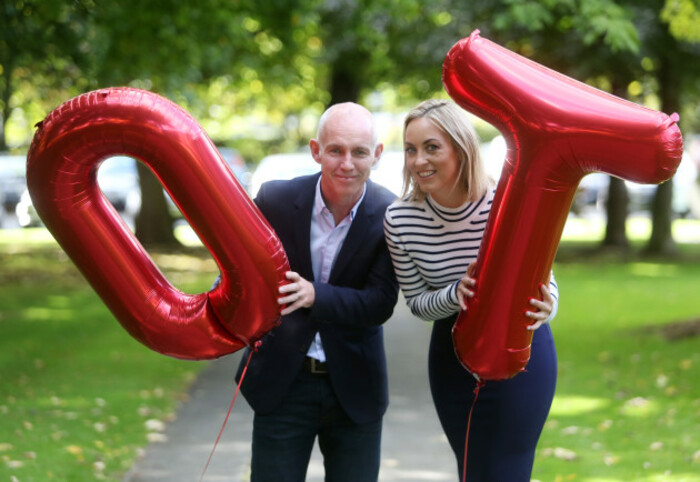 Source: Rollingnews.ie
Thomas is conscious that some overweight people feel uncomfortable about going to a gym and "don't really know where to start" when it comes to healthy eating.
That's why the company wants to "create a supportive and inclusive atmosphere and an atmosphere that's a bit of craic as well" – like "summer camp for adults".
Thomas has found that some people "can be intimated by the idea of going to a retreat of a boot camp for a week".
For that reason, the firm is also launching a series of one-day 'detox' workshops to give potential customers an idea of what happens at the retreat.
Control
When asked what is the most rewarding part of running her own business, Thomas says she enjoys being in control.
"Being a freelance broadcaster for 20 years, you're relying on other people to let you know if you're still good enough to be working.
"You're relying on other people to decide if your show is going to go ahead – if you're going to get commissioned, if you're going to get taken off the air. A lot of it is out of your hands.
"To have the control of owning my own business, working with a team, making the decisions I want, that has been pretty cool because I've never had that before."
For anyone considering setting up their own business, Thomas says it's vital to firmly believe in your idea.
"I wouldn't be doing what I'm doing if I wasn't absolutely passionate about it and really believed strongly in the ethos of what we're trying to do," she says.
"If you're taking on a business, make sure you really believe in it and want to push it forward because it will suck the life out of you in the best possible way."
Thomas also thinks it's important to "surround yourself with the right people".
"I knew nothing about setting up a business. I knew what I wanted to do, I knew the product that I wanted to create. But I was trying to do it all on my own.
"You shouldn't be afraid to ask for help and go, 'I don't know how to do this, so I need to get somebody to show me how.'"
It also helps if you're not the type to be averse to risks.
"I've never been afraid to fail," Thomas says. "I'm a natural risk-taker, I suppose."
"That helps when you're having those sleepless nights. I'm a firm believer in that you've got to take the risks. You've got to jump and see what happens."