Red tape from the EU could choke Irish tourism businesses after Brexit
Business group ITIC has criticised the government's response to Brexit.
EU REGULATIONS COULD put Irish tourism businesses at a disadvantage compared to their UK-based rivals after Brexit, a new report has warned.
A document published today by the Irish Tourist Industry Confederation (ITIC) said that "withdrawal from EU inspired regulations and compliance issues" could make the cost of doing business in the UK comparatively cheaper than Ireland.
ITIC – which counts Aer Lingus, the Guinness Storehouse and Tourism Ireland among its member organisations – called for "the harmonisation of regulatory standards across the island of Ireland".
It warned that a different set of business codes and practices between Northern Ireland and the Republic could lead to "significant cost variances", which would skew customers' perception of value-for-money between the two parts of the island.
EU-imposed health and safety rules, environmental regulations and consumer protection codes are the "most likely aspects" that could handicap Ireland's transport and hospitality sectors after Brexit.
The report said coach operators in particular could be disadvantaged against firms based in Britain and Northern Ireland because of the need to comply with "EU directives governing drivers' hours and associated costs".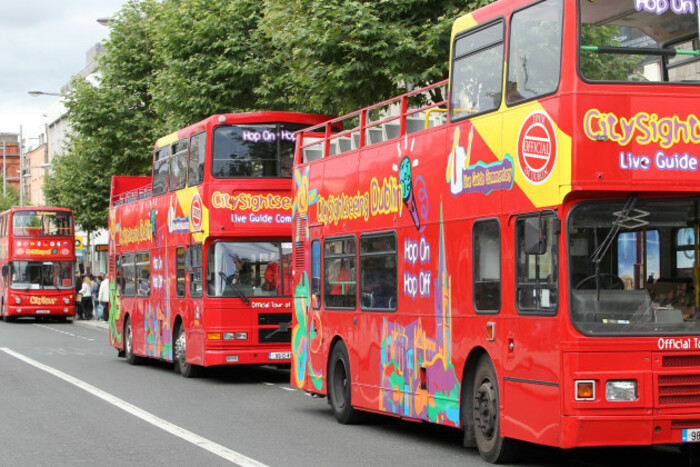 Source: Sam Boal/Photocall Ireland
'Left behind'
The ITIC report was critical of the government's response to Brexit so far.
It noted that unlike state agencies in the agri-food and manufacturing sectors, Fáilte Ireland and Tourism Ireland have not been given extra funding to recruit additional staff.
"It is evident that the impacts on tourism are not being treated with the same degree of urgency and importance as other export sectors of the economy, " ITIC said.
"Tourism appears to have been left behind in terms of a strategic and practical support framework."
ITIC said the government should provide an extra €12 million to tourism budgets.
The organisation also called for the retention of the 'Common Travel Area' and liberal aviation access between the UK and the EU. It has previously called for the establishment of a 'Brexit taskforce'.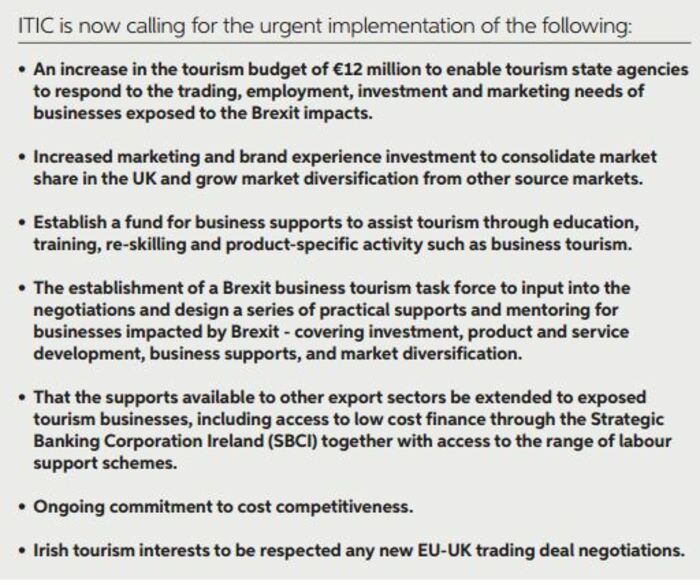 Source: ITIC
Click here to view a larger image.
ITIC said the UK's decision to leave the EU will be "the greatest challenge to face Irish tourism since the global economic recession of 2008″.
The British market is Ireland's largest overseas tourism market, and brought in €1.3 billion last year. Two out of every five visitors that came to the island in 2016 hailed from Britain.
ITIC chief Eoghan O'Mara Walsh said "the tourism euro is as valuable as the euro earned by any other export sector".
"The government must be proactive and help the sector consolidate its market share in Britain but crucially diversify into other markets," he said.
read more on