Ireland's tallest building is being bought by one of the country's biggest landlords
The Elysian Tower had a guide price of €100m when it hit the market last year.
ONE OF THE biggest landlords in the country has lined up the purchase of Ireland's tallest building.
The Competition and Consumer Protection Commission (CCPC) confirmed it had been notified that US property giant Kennedy Wilson intended to acquire the Elysian Tower in Cork.
The company plans to take sole control of the 17-storey property, which is the tallest habitable building in the Republic of Ireland.
The Elysian Tower is currently owned by private equity fund Blackstone – a subsidiary of which acquired Blanchardstown Shopping Centre for €945 million in 2016.
The value of the Elysian deal hasn't been disclosed, however the building was marketed in December with a guide price of around €100 million.
If Kennedy Wilson's acquisition of the building is agreed by the CCPC, the purchase will mark the landlord's first major purchase outside the Irish capital.
The property firm is currently one of the largest private landlords in Dublin, where it owns roughly 1,000 apartments.
When Kennedy Wilson emerged as a favourite to acquire the building last month, Investec economist Philip O'Sullivan said the interest was "a potent illustration of the recovery in the property markets outside of the capital".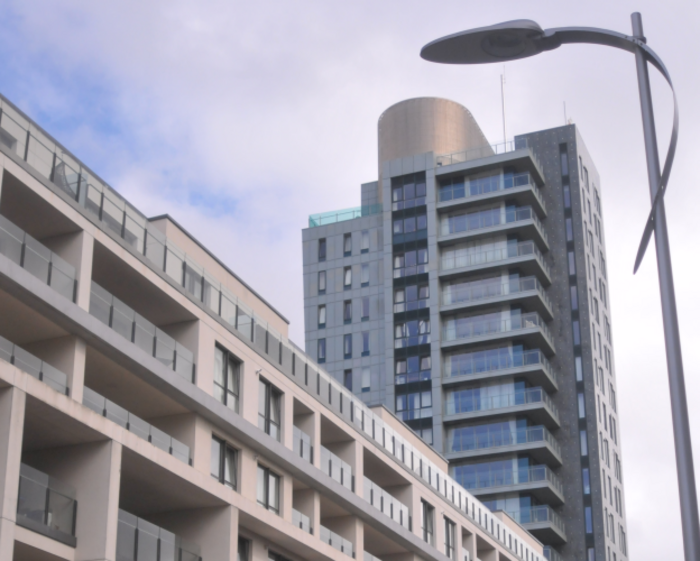 Source: Wikimedia
Blackstone acquired the 71m-tall building nearly four years ago as part of a debt settlement agreement with developer Michael O'Flynn.
Last September, the building was put on the market by Blackstone with a guide price of around €100 million attached.
At the end of last year, it was announced that the building's 211 apartments were fully let. The units are among the most expensive rental properties in Cork, with a three-bedroom space going for a monthly rate of up to €3,000.
Sign up to our newsletter to receive a regular digest of Fora's top articles delivered to your inbox.