'I don't walk out with the rugby first - I walk out as Gordon'
From rugby to recruitment, former Ireland international Gordon D'Arcy reflects on his colourful career.
FORMER IRELAND AND Leinster rugby star Gordon D'Arcy has a colourful CV, which might come in handy for his new job as a recruitment guru.
Since exiting the world of professional sport in 2015, the Wexford man has tried his hand at wealth and investment management, fintech product development, and writing – he published a children's book this week, Gordon's Game, in collaboration with Ross O'Carroll-Kelly author Paul Howard.
He also serves as an ambassador for both his home county and children's charity Barretstown, and is co-owner of Form School pilates studio, which is run by his wife, Aoife Cogan.
In his latest career move, D'Arcy has joined Dublin-headquartered recruitment firm Brightwater as commercial director.
It seems as though he has successfully transitioned from sporting to corporate life in the four years since he hung up his green jersey – but it wasn't exactly an easy transition.
As Ireland's longest serving rugby international, the sport defined D'Arcy for 18 years.
"It doesn't really matter if you play elite sport for two years or 18 years, you have a huge sense of value and identity around it because everything you do every day is designed towards winning a game at the weekend," he tells Fora.
"You get up and you put on a uniform with a crest on it every day. It's an environment which is wholly focused towards high performance. When you step out of that, it's very, very different."
"When you play rugby, your environment is controlled. This environment is not controlled. I can't control a recession. I can't control Brexit. There are lots of things that can throw a left hook at your best-laid plans."
Education
The Ferns native started playing professionally in 1998, two weeks after finishing his Leaving Cert exams. The sport had only turned pro a few years prior so it wasn't seen as a particularly viable career option.
Unsure of how long his time on the pitch would last, D'Arcy's father encouraged him to prepare for life after rugby.
"My dad's a very pragmatic man," he says. "He said no matter what you do, a degree is one of the bare minimums that you need. He was always pushing towards it."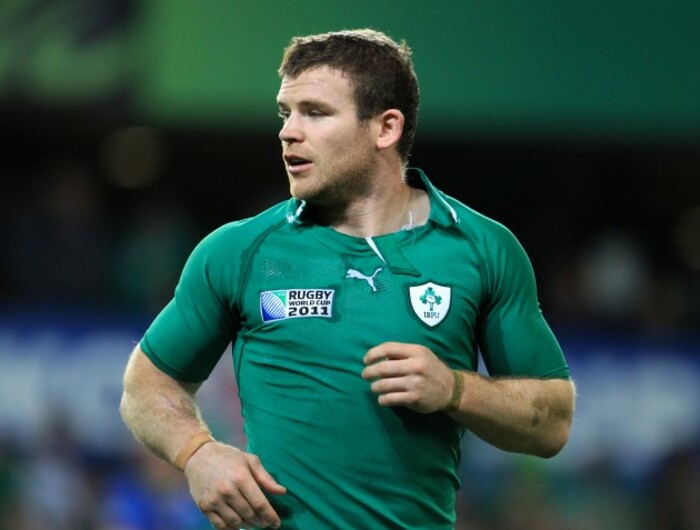 Source: Lynne Cameron/PA Archive/PA Images
When D'Arcy turned 27 and was "a little bit more mature", he fulfilled the promise to his father and studied economics at UCD.
That awakened in him a passion for developing a knowledge beyond sport. A diploma from the Irish Management Institute helped him change from being a "tunnel-visioned rugby player to realising there's a big bad world out there".
"I do get through as many books on the subject (of leadership) as I possibly can and try and challenge my assumptions on what I viewed as high performance … That's been really interesting. I have now embraced that whole growth mindset."
Career
D'Arcy's first off-the-pitch job was at financial services group Investec, where he initially interned before joining the company's wealth and investment management unit. It was a good foundation for the years to come.
"That was a fantastic learning experience. The industry, I suppose by the time I'd taken the job, was changing in front of our eyes," he says, referring to regulatory changes and the rollout of GDPR data protection rules.
It set him up for his next role at fintech company TransferMate, where he was "thrown into the deep end" and worked as part of its product development team.
In the years after his retirement from rugby, D'Arcy has tried to recreate the camaraderie he felt as part of the national and Leinster teams and learn how to measure a good day's work.
"That is definitely one of the biggest challenges," he says. "When you're a rugby player, if it doesn't go well you know how to fix it the next day. So trying to understand how you get value from your day (is a challenge)."
On his new role at Brightwater, D'Arcy sees a similarity between his sporting days, where colleagues "pull towards a common goal" on the pitch, and the company's strategy to match employers with job candidates.
"It's a real open workplace, which is really valuable because people feel they can talk to each other honestly. For me, particularly from a rugby perspective … it's a fundamental building block in any people business that that flow of information can go up," D'Arcy says.
"There is a cadence to the day and the tempo in the morning, there's a buzz of activity … There's great excitement in there. You can see people working together and trying to pull together to reach that goal.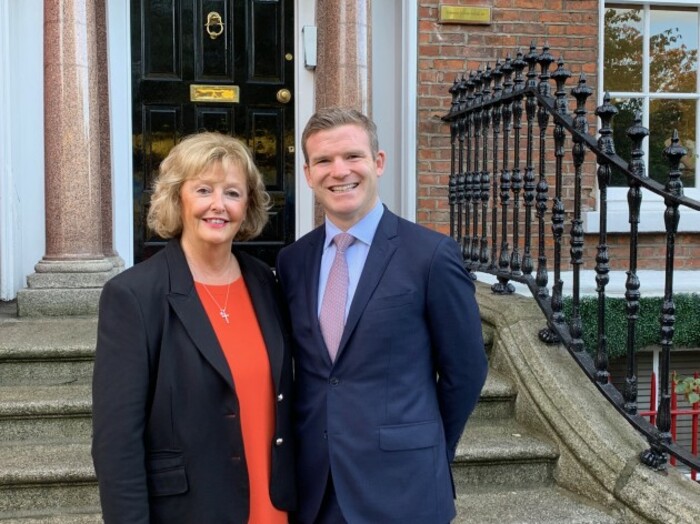 Source: Brightwater
Perhaps the main difference between rugby and corporate life is the fact that D'Arcy can indulge in longer-term planning: in the sport, players often make decisions in the heat of the moment, a strategy that rarely pays off in business.
"Barbara (McGrath, Brightwater's managing director) is already talking about three-year budgets and three-year cycles. That's when you really are trying to understand the difference between strategy and tactics," D'Arcy says.
Fame
Having a former rugby international will be seen as boon for Brightwater, though D'Arcy doesn't put much weight on his international caps other than to serve as a calling card.
"You can get lost in that, but I don't walk out with the rugby first. I walk out as Gordon. I try and be as well-balanced an individual as possible because I don't play rugby any more, so it's very hard to walk through the looking glass if you still have one foot in the past," he says.
Though he doesn't play anymore, D'Arcy still has a high profile in the sporting world. He contributes to television panels and writes a sports column for the Irish Times.
Does he ever worry that colleagues think he'll get preferential treatment because of his fame? D'Arcy doesn't seem to think that's an issue.
"I would always try to lead by example," he says.
"I think you are judged by your actions foremost. Everybody can talk a good game. That's probably one of the key learnings from sport and what athletes bring in (to a business); the thing they talk about is actions not words. That's a principle I try and bring to most things."
As well as settling in to the new role at Brightwater, D'Arcy still has to help run the pilates studio and dedicate time for his writing – he and Paul Howard are contracted to write two more books. So can he really dedicate himself to the day job?
"Time management is paramount," D'Arcy says. "I think one of the hardest skills is being able to say no. I found that I do need to say no because I do have a young family and they are my first priority."
Get our Daily Briefing with the morning's most important headlines for innovative Irish businesses.