Judge dismisses GoSafe speeding cases, calling them a 'charade' and 'embarrassing'
The consortium that runs the speed van network had its tender renewed last year.
A JUDGE YESTERDAY described as "embarrassing" and a "charade" the failings around the GoSafe speed van prosecutions being brought before his court.
Judge Patrick Durcan dismissed all of the GoSafe speeding cases at Killaloe District Court yesterday after a number of the motorists said they didn't receive a Fixed Charge Penalty Notice.
Judge Durcan added that he would prefer in future if GoSafe speeding cases were not put before him.
He said: "I am not going to waste the court's time with these cases."
The GoSafe consortium initially won the €80 million contract to run a network of speed vans across Ireland in 2009.
Since the initial tender was completed, the company has come under repeated criticism for being unable to enforce the speeding fines issued to drivers.
In 2014, Limerick TD Patrick O'Donovan told the Dáil that nearly 1,400 cases involving GoSafe vans have been thrown out by district courts around the country.
Last year, An Garda Síochána renewed the contract for Ireland's speed van network following a tendering process.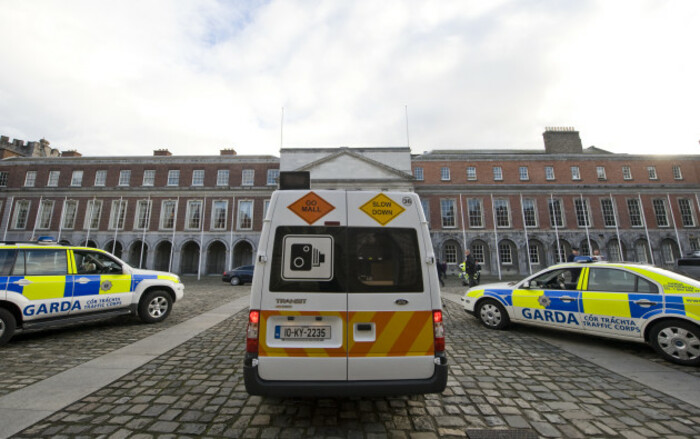 Source: /Photocall Ireland
Latest dismissals
Dismissing all five GoSafe prosecutions before the court, Judge Durcan said: "I would prefer if these cases were not listed before me, because I find it embarrassing."
In late 2015, Judge Sean McBride of Monaghan District Court took a similar stance when he dismissed 17 prosecutions and said the GoSafe speed vans should be "consigned to the dustbin".
Addressing the local garda inspector, Judge Durcan said: "I have expressed the view that the Fixed Charge Penalty Notice should be served by registered post and this view has gone up the line at the gardai and your authority refused to accept that.
"That is one reason why matters are as they are. It is embarrassing to all of us.
"I don't want to see the administration of justice and the importance of it being diminished any further by this charade when there is a failure on the part of your authority to ensure that the Fixed Charge Penalty Notices are properly served."
He added: "I feel so sorry for hard members of the traffic corps who do their job and because your authorities won't take proper steps to ensure that fixed charge penalty notices are properly served, it brings the administration of justice into disrepute and diminishes all of us.
"I have been making comments like this for over a year and getting nowhere."
The inability of both the gardaí and GoSafe to prove the proper delivery of fixed-charge notices to those caught speeding has been one of the key issues raised in the numerous court cases involving speeding fines.
In 2015, former transport minister Paschal Donohoe said new software purchased would help prove delivery of fixed-charge notices. He added that the software costed €6.5 million and will be ready in late-2016.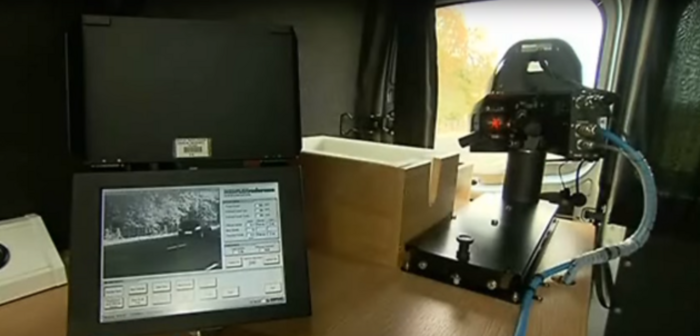 Previous issues
Judge Durcan's comments yesterday follow critical remarks he made on the operation of the GoSafe speed vans at Ennis District Court last month.
After throwing out nine GoSafe prosecutions, Judge Durcan called for the relevant government minister, the Public Accounts Committee, political representatives and the Garda Commissioner to take an interest in how taxpayers' money is being used.
He said: "It is important that the minister know that in seven of the nine cases, the GoSafe officers were a no-show. The other two cases were dismissed due to incomplete evidence."
"I don't know what the cost is to prosecute these cases but, at a time when the courts are being criticised for their handling of road traffic matters, it beggars belief that the government would continue to enter into a contract with a private organisation that clogs up a half page on our court list."
At the court, Judge Durcan called on prosecuting inspector to bring the matter to the attention of the Garda Commissioner, Noirín O'Sullivan.
Addressing the issue of a GoSafe officer giving incomplete evidence in two of the cases, he said: "We do not have this when gardaí are prosecuting speeding cases.
"This is costing the State a lot of money and the sooner that the Public Accounts Committee and public representatives take an interest in how much this is costing, the better."
Written by Gordon Deegan and posted on TheJournal.ie with additional reporting by Killian Woods.
Sign up to our newsletter to receive a regular digest of Fora's top articles delivered to your inbox.
read more on