Ireland backs EU proposal to stop companies gouging shoppers based on location
Geo-blocking allows websites to charge different prices based on a consumer's country.
THE IRISH GOVERNMENT has thrown its weight behind a proposal for regulations that would prevent geo-blocking by businesses across the EU.
Geo-blocking is a method used by some e-commerce websites to offer different prices or deals for products depending on what country a consumer is accessing the site from.
The practice can also be used by online businesses to hide specific versions of an e-commerce site that has cheaper prices only accessible to people living in a certain country.
Minister for Jobs and Innovation Mary Mitchell O'Connor said she will back a proposal to introduce regulation that will ban practices such as geo-blocking.
"I believe that the implementation of this regulation will prove to be of significant benefit to Irish and European consumers and small businesses when it comes to customers who are looking for choice and value," she said.
"Many Irish people will be shopping online in the run up to Christmas and we should not be paying over the odds for goods that are cheaper from other locations. This requires EU-wide rather than country specific regulation."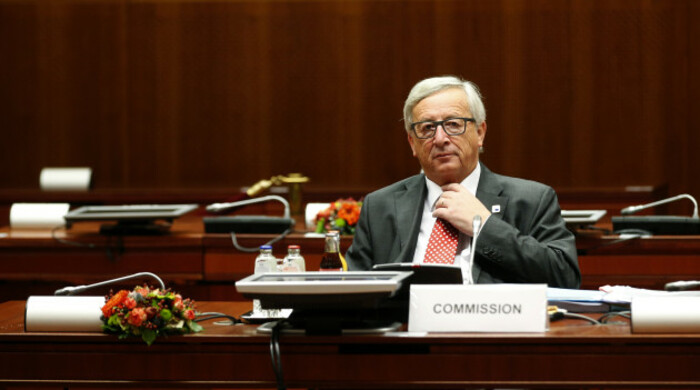 Source: Alastair Grant
Services card
O'Connor has also announced that the government backed a call by 10 other EU member states that would make it easier for businesses to provide services across Europe.
She said that the European Services Card, which would allow EU companies to offer services in other member state countries, could be a "catalyst" for the cross-border provision of services and would give small businesses another avenue to expand their client base.
Last week, a letter co-signed by Ireland and nine other EU countries including the UK, was sent to European Commission president Jean-Claude Juncker and outlined how the single market has "failed to reach its potential" when it comes to the provision of services.
The correspondence sent to Juncker outlined that the EU's services industry made up over 70% of the bloc's GDP.
O'Connor said that Irish businesses and others in the EU should be allowed to go anywhere in Europe and sell services without being faced with "disproportionate and unjustified requirements".
"European service providers are still confronted with too many obstacles across the EU," she said.
"It is time that we make a real effort to strengthen the single market for services, and turn the principle of free movement of services into a greater reality."