TV juggernaut HBO is turning its Irish Game of Thrones sets into tourist attractions
The American giant is planning to offer guided tours of its studio in the North when filming ends.
THE AMERICAN TELEVISION juggernaut behind Game of Thrones plans to turn its Northern Irish studio and several filming locations into tourist attractions.
WarnerMedia-owned HBO announced that is looking to organise production tours and open up its filming archives to fans under the banner 'Game of Thrones Legacy' next year.
Filming of the popular fantasy show recently ended and the last series is expected to be released in 2019.
HBO is conducting an "exploratory process" to convert standing sets at fictional locations like Winterfell, Castle Black and Kings Landing into tourist attractions.
It is also considering the launch of a formal studio tour of Linen Mill Studios in Banbridge, which is a 30-minute drive from Belfast.
Each site will include an exhibition of costumes, props, set decorations, art files and other production materials.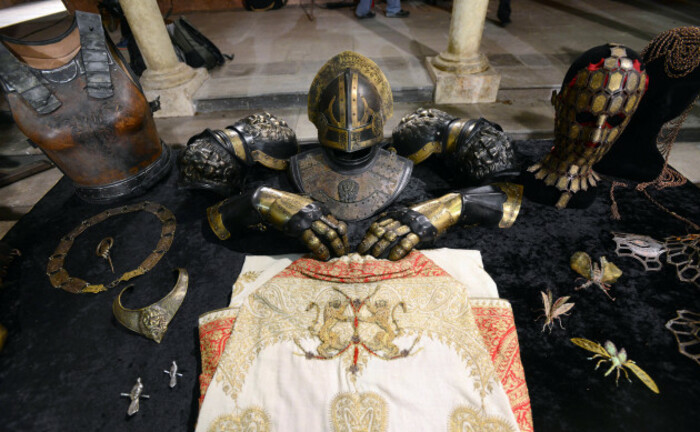 Source: PA Archive/PA Images
'Game changer'
HBO said the visitor experience will be "enhanced by state-of-the-art digital content and interactive materials which will showcase some of the digital wizardry the series is known for".
The company has already provided Game of Thrones-themed attractions in the North, including a live concert experience.
So-called 'screen tourism' is an area which has delivered big business for Ireland's tourism marketing chiefs.
Tourism Ireland, which has the remit to promote both the North and the Republic to foreign markets, previously claimed that up to 35% of tourists choose a destination based on how it is portrayed in a TV programme or film, which is the motivation for plugging Northern Ireland's connection to Game of Thrones.
Calling the HBO project a "game changer" for the North, Tourism NI chief executive John McGrillen said tourists will have the opportunity to "fully experience the charm of Northern Ireland and immerse themselves in to the world of Westeros", the fictional land in which Game of Thrones is set.
Jeff Peters, vice president of licensing and retail at HBO, said the attraction will commemorate the North's "pivotal role in the life and legacy of the show and share its culture, beauty and warmth".
Sign up to our newsletter to receive a regular digest of Fora's top articles delivered to your inbox.