One of Facebook's founders has pumped millions into an Irish mental health startup
Eduardo Saverin's venture fund has led an $8m investment into SilverCloud Health.
A VENTURE CAPITAL fund set up by Facebook co-founder Eduardo Saverin has led an $8.1 million series A investment round into digital health firm SilverCloud Health.
The Irish company, which was founded in 2012, is a spin-out from a research project that started in Trinity College over a decade ago.
The Dublin-based firm has developed online-based therapy programmes that help people deal with anxiety and depression.
The B Capital Group venture fund, which Saverin co-founded with investor Raj Ganguly, was the main contributor to the funding round. ACT Venture Capital also participated.
Previous investors in the business, Investec Ventures, the AIB Seed Capital Fund, NDRC and Enterprise Ireland, also contributed to the deal.
Speaking about the funding announcement, SilverCloud Health chief executive and co-founder Ken Cahill said this new investment will allow the company to tap into more global markets.
He added that the company chose to deal with B Capital due to the venture fund's background in the healthcare sector.
It also did the deal with Saverin's fund because of its partnership with the Boston Consulting Group – an organisation that has already helped SilverCloud Health make commercial inroads in the US.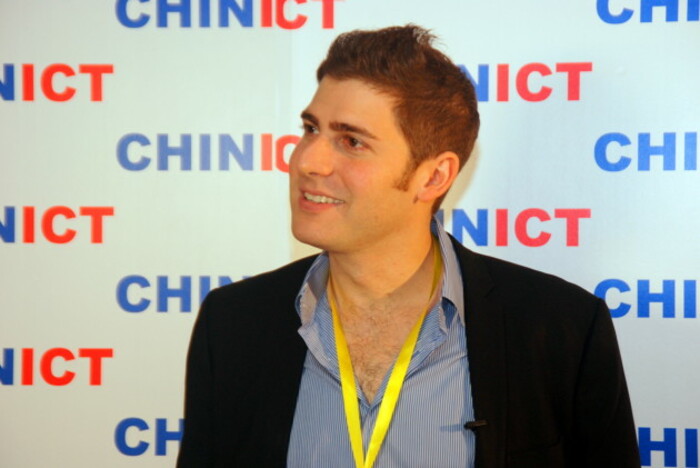 Source: Picasa
Saverin said SilverCloud Health services a "massive void" in the market today.
"Our investment in SilverCloud Health is driven by our confidence in its team, its proven track record working with global health organisations and its esteemed partner network. This new capital will enable SilverCloud Health to continue to innovate, expand and broadly deploy its programmes to the millions of individuals."
The last round raised by the company was in 2013, when €1.5 million was invested into the startup by the Investec Ventures-managed Ulster Bank Diageo Fund, the AIB Seed Capital Fund and Enterprise Ireland.
Worldwide
The SilverCloud Health platform is used across Europe and the US by over 120 organisations including those in the healthcare and insurance industries. It has helped treat in excess of 80,000 patients over the past five years.
It is also used by the National Health Service (NHS) in the UK, and in the past two years has gone from supporting 1% of NHS mental health services to over 45% in 2017.
In Ireland, its services are used by Aware, a charity that supports people with depression, St Patrick's Hospital, Trinity College and NUI Galway.
As part of the investment announcement, the company also revealed that the funding will allow it to integrate its service with personal health and activity monitoring devices.
At present, the SilverCloud Health service offers 22 mental health programmes that address conditions such as depression, anxiety and stress. It also has programmes for long-term chronic conditions such as diabetes and cardiovascular disease.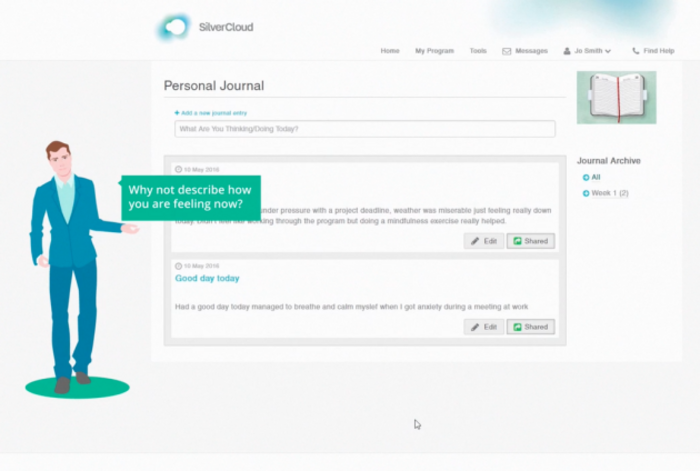 Source: SilverCloud Health
Control trials of the service have shown that programmes offered by SilverCloud Health are on par with face-to-face therapy.
Last year, SilverCloud Health was recognised for its contribution to mental health in Accenture's Digital Health Tech Vision report. It appeared alongside five other companies commended for changing healthcare delivery including Apple, Uber, United Healthcare and Philips.
read more on