Nearly two centuries after its launch in Ireland, Friends First will be sold to Aviva
The cash deal is worth €130 million, but it still needs to clear regulatory approval.
GLOBAL INSURANCE FIRM Aviva has agreed to buy Irish outfit Friends First Life Assurance for €130 million.
The cash deal is subject to regulatory approval and is expected to be completed by the end of March 2018.
If the sale is cleared, Aviva will have a 15% share of the life insurance market, according to analysts at Investec. This is in addition to its existing 15% share of the general insurance category.
Friends First – which is currently owned by Dutch financial services provider Achmea Holding – has been operating in Ireland for more than 180 years and opened its first branch here in 1834.
It claims to have over 250,000 customers, selling them life insurance as well as pension and investment products.
Commenting on the  announcement, Aviva Ireland boss John Quinlan said Friends First will be "a great addition" to the insurer's Irish business.
"Together, our market leading insurance business will be well placed to take full advantage of Ireland's fast growing economy," he said.
According to Friends First Life Assurance's latest annual accounts, it had nearly €154 million in gross premiums written at the end of 2016. It posted a loss of €7.2 million last year compared to a profit of €5.5 million for the previous 12-month period.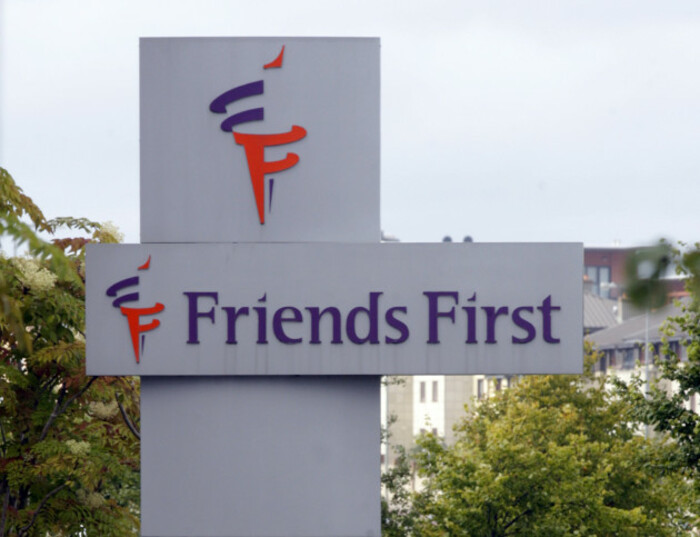 Source: Mark Stedman/RollingNews.ie
Competition
In a morning briefing note Goodbody stockbrokers noted that the deal came only a few years since there were concerns that Aviva was reducing its Irish business.
"The acquisition represents further signs of commitment to Ireland," the note said. "Friends First is likely to be a better-run business, so at the margins it is likely to be a bit more competition for the likes of Bank of Ireland's life operation."
Investec pundits said that Bank of Ireland's 'New Ireland Assurance' unit had been touted as a potential purchaser of Friends First but ruled itself out of the running.
"Bank of Ireland's NIA division is already the market leader in this sector, so any purchase would have been difficult to execute," it said.
Sign up to our newsletter to receive a regular digest of Fora's top articles delivered to your inbox.
read more on