'My parents said I'd made a bad decision leaving a secure job – we completely fell out'
After going from film studies to property management, this 27-year-old has set up two cafés in six months.
STRAIGHT OUT OF school, I didn't know what I wanted to do with my life.
I studied film and drama in University College Dublin because I figured it was more interesting than the basic academic subjects. I liked the idea of the course being more about critical thinking and creativity.
I really enjoyed it but then finished college in 2011 still not knowing what I wanted to get into. I tried to get a job in RTÉ production through some contacts but was unsuccessful because cuts were being made during the recession.
I eventually got a job in a property management agency at reception. Then six months in, I was offered the chance to move up and join the property management team.
It meant I went through the Society of Chartered Surveyors Ireland's (SCSI) two-and-a-half year course to become a member and get qualified.
I did enjoy the course because I learned so much about broad subjects like financial management and building services, but two years in I struggled to find myself motivated by it. I knew I needed to do something else.
So in July 2016, I left my job with one semester of my course to do. I had this burning thought in my head that if I don't leave now, I'll never do it.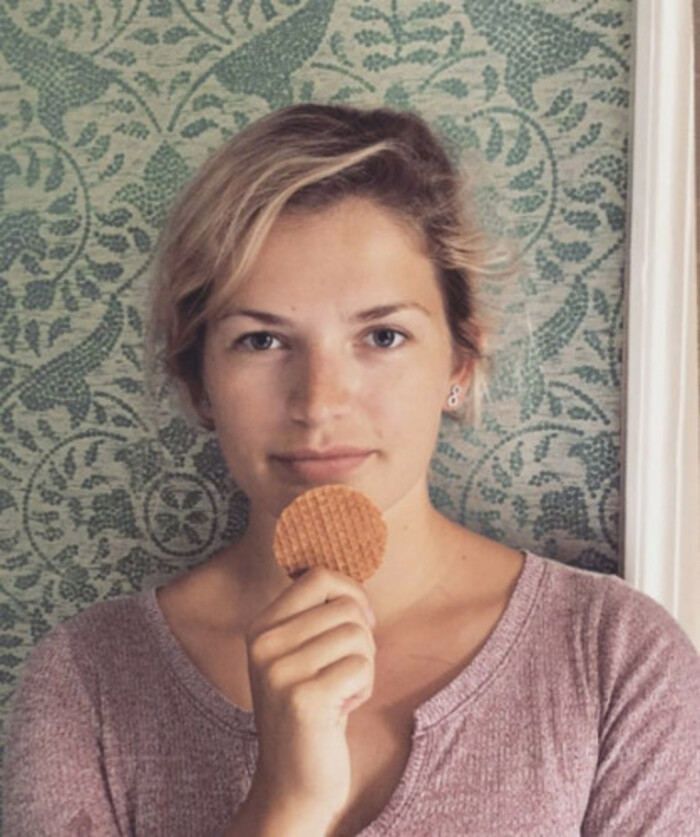 Source: VDA Coffee
The coffee obsession
I still completed the final chunk of the SCSI course but also applied to work in coffee shops and ended up working in a café in Dalkey to learn the ropes for eight months.
I read every book about setting up my own business, had my plan done out and self-taught myself all about the specialty coffee industry.
It was an interesting journey because there were plenty of ups and downs. When I first left my job, my parents completely fell out with me over it.
They would say what a bad decision I had made leaving a secure job. They were only trying to protect me really, but it was difficult not having their support. We have a laugh every now and again about how I should have definitely not listened to them.
When I went through tough days, I'd consider packing it in, but my fiancée would always say, "Do you really want to go back to your old job?"
That always kept me going and would remind me that I wasn't happy previously, so it's the right decision to give this a go.
Finding a shop
It was a major struggle to find a unit to get started in. Basically I was told I would get a space in south Dublin and I was promised that the landlord was ready to agree.
I put all my eggs in one basket and planned the whole business around getting that spot. Lo and behold, it fell through. Back to the drawing board again.
I was getting nowhere with securing a place in Dublin and then my sister, who lives in Sallins, sent me a photo of this empty unit in Naas.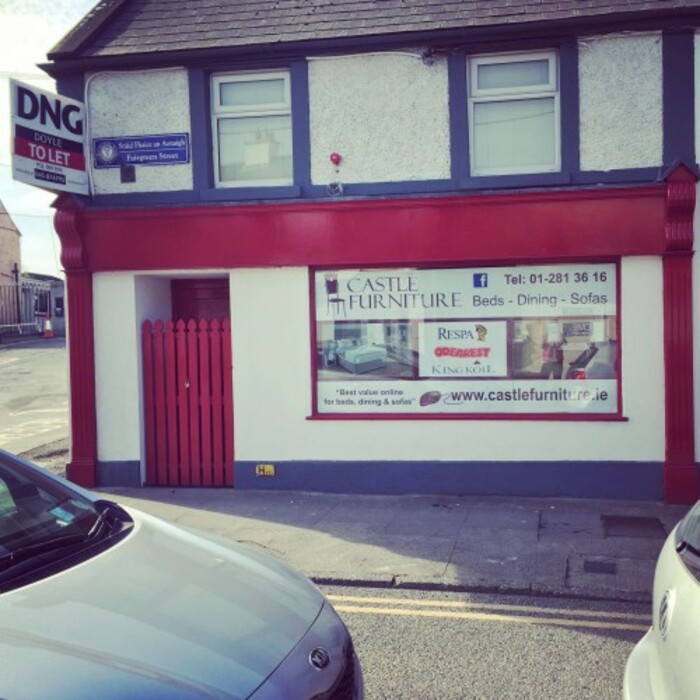 Source: VDA Coffee
I hadn't a clue what it looked like inside, but she said it was up the top of the town and in a good area with lots of car parking. So I got a number and contacted the landlord to get a viewing.
It was extremely small, so at first I was kind of taken aback by it. But then I actually got excited by the fact it was so small and that it would be a challenge to make a business out of it.
I went ahead with that unit in Naas, and since then things fell into place very smoothly. We got social media out there and I managed to open within three weeks of signing the lease.
It wasn't the worst thing to start outside Dublin. I suppose the coffee scene in the city centre is getting a bit saturated and places outside Dublin were untouched.
In Naas, the narrative of recent years is all about shop closures, and they feel hard done by. So the feedback we've gotten is that people are excited for a new place to be opening up.
We've been thanked by so many customers for bringing life back into the town and had regulars since day one.
More joints
We opened the place in Naas in June last year, and now as of last week have another space on Thomas Street in Dublin. Both the units are no bigger than 200 sq ft.
Myself and my fiancée recently moved into the area and the opportunity to open up the new café just came up.
Source: VDA Coffee
It's in an old listed building that's actually a brewing academy at the back. We just popped in one day and got chatting to the owner and kept in touch, putting in a proposal to fit out the front as a coffee shop.
The multi-use is a perfect setup – the coffee shop gets people in and drives interest in what they do.
It was quite a stressful thing to open the new place because I want to be down in Naas as well, but I needed to be up here in Dublin for the refurbishment work.
I wanted it all done before the Christmas break, but it was a struggle since suppliers I was relying on were closing up and time frames were limited. I needed to be a bit firmer with them. Friendly and fair, of course, but also stern when getting what I paid for.
January probably wasn't the best month to open, but if we're patient and focus on what we do well, I trust we will gain more and more traction. We already have some great regulars coming in.
Ambition for more
I'm really proud of the team I've put together and feel I can trust them with so many aspects of the business.
They are naturally involved in building and improving the business. I try to recognise, encourage and support them because they are the most valuable asset in a service business like this.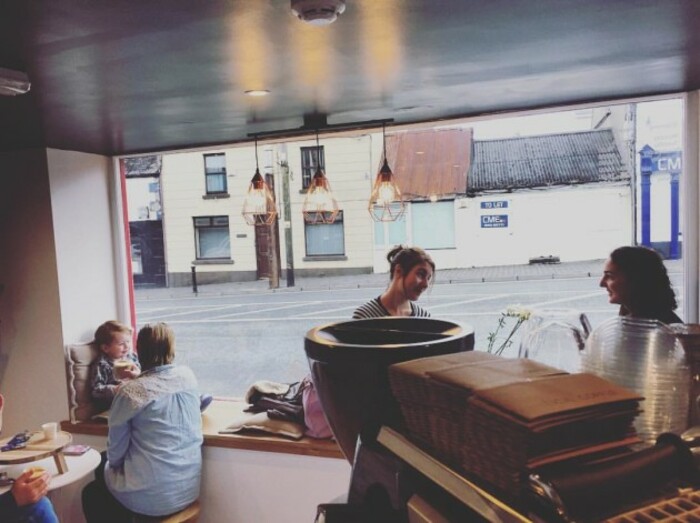 Source: VDA Coffee
And I'm also proud that I gave this a go. It's going well at the moment, but I also know if it doesn't work out down the line I still gave it my best shot.
Before Christmas, I promised myself I won't set up any more coffee shops soon, but people don't believe that. And they're probably right not to.
I think the most exciting part is finding somewhere suitable for a coffee shop, doing all the groundwork, project management and getting it open. But I also never want to lose touch with the shops and continue to work in them – I love the chats with customers.
I don't think I'd branch out from the coffee shop approach into something like a brunch spot though because I think the whole cozy coffee shop offering is working for us.
I think what we'll do next is find another few small units and build the brand more. I might see what opportunities are available in Dublin and then look to explore other Irish cities.
Judy van den Ancker is the owner of VDA Coffee. This piece was written in conversation with Killian Woods as part of a series on unlikely entrepreneurs.
Sign up to our newsletter to receive a regular digest of Fora's top articles delivered to your inbox.