The man who helped bring mobile phones to Ireland wants to change how companies text
This man probably made it possible for you to get your first mobile phone.
STEPHEN BREWER, the chairman of digital marketing startup iMob Media, is aiming to partner with up to a dozen mobile operators after striking a major deal with Three.
Brewer announced today that the Enterprise Ireland-backed company has reached an agreement with Three that will see the mobile operator use its digital marketing platform.
Essentially iMob allows more accurate location-base marketing. The marketing platform allows networks to tell when their customers are close to shops or service providers and then sends them a relevant message.
"Mobile operators have a huge amount of data and can identify their most important customers, like those who spend a lot of money or travel a lot. Our platform lets them take that data and better target it," he said.
(For example), when they are going to an airport they might get a text about offers abroad or when they are driving past an Audi showroom they could get a message about the new cars on offer."
Brewer was one of the first people to bring mobile technology to Ireland. As the former chief executive of Eircell, which was at one point the largest mobile phone network in the Republic, he grew the company's network to over one million customers.
The firm launched Ireland's first prepaid mobile phone service, called 'Ready To Go'. Eircell had a fierce rivalry with Denis O'Brien's Esat Digifone, with the two battling out for customers in the late nineties before Eircell was acquired by Vodafone in 2000.
Despite the rivalry between the companies Brewer and O'Brien remained on good terms, with Brewer later serving as the CEO of of Digicel's Trinidad and Tobago operation.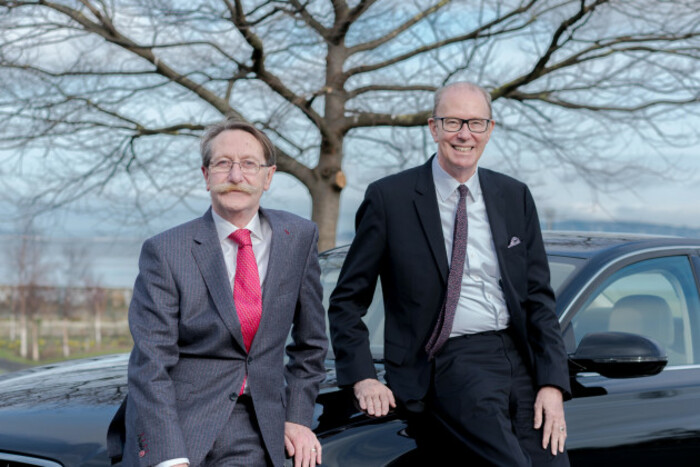 Brewer was also involved with the establishment of the Apple franchise in the UK, setting up a computer business called Microsense that distributed Apple products across the UK before it was bought out by Apple for $3.5 million in 1981.
He has served as the chairman of iMob, which was founded in 2012, for the past three years. Brewer was speaking from the Mobile World Congress in Barcelona, which is set to run from today until the end of the week.
Some of the world's largest mobile technology companies such as Vodafone, Huawei and Samsung will be represented at the conference, which is expected to attract 100,000 people.
Brewer said iMob has already seen interest from several international operators and is aiming to secure up to a dozen customers.
"If we can find 12 good customers throughout the world I think we will be on the right track," he said. "We have gotten stronger and stronger in the mobile market and the company is ready for expansion".
He claims that the messages sent through iMob's targeted platform get a much better response compared to normal offer messages.
"We get about five times as much of a response compared to normal messages," he said. "Nearly 70% of them (sent through iMob's platform) are opened and read".
Although Brewer declined to give a revenue estimate for the company, accounts filed in the Companies Office for Imob Media Ltd show it reported a loss of just under €50,000 in 2014. Losses are not unusual in startup companies.
read more on