'Literally the best thing I've ever done' - Dylan Collins is relishing his role plotting kidtech's future
The serial entrepreneur on how he is helping to build a safer internet for children with SuperAwesome.
DYLAN COLLINS DESCRIBES himself as the type of entrepreneur who likes to build things, but with his latest venture there is an added bit of satisfaction. 
"This company is literally the best thing I've ever done. By that, I'm not talking about the shareholder returns or the scale that we built to, but I'm talking in terms of the actual good that we are doing," he tells Fora between sips of espresso at Oscar's in Smithfield. 
From his involvement with salon booking software company Phorest to founding gaming company Demonware, which he sold to Activision Blizzard for $17 million in 2007, Collins already has quite the track-record. 
Since 2013, the serial entrepreneur has been back in building mode, this time with SuperAwesome – a company which is taking on one of the biggest issues in the online world: how to make the internet safer for children.
Earlier this year the company unveiled a new video streaming platform, called Rukkaz, which allows content creators to publish their videos online and safely engage with a younger audience. The product is part of a broader business-to-business model that provides kids brands and content creators with tools for safe digital engagement.
The Tipperary native has just stepped off a plane from London, where Superawesome is based, having traveled there from San Francisco the day previously.
While jet lag is part of the role, Collins is undeterred as he pushes for his company to have a large social impact.
"I've been involved in a bunch of different companies with great founders, and they've done amazing things. But I couldn't look you in the eye and actually say 'hey this is a good thing we're doing' and that's a pretty amazing feeling," he adds.
The company has been working with some of the biggest names in the children's media market to develop kid-friendly technology. It raised around $21 million funding from Mayfair Equity Partners in 2017 and topped that up earlier this year with a $13 million debt from Harbert European Growth Capital.
Ahead of the curve
As online privacy issues have become increasingly topical, governments worldwide have also caught on to the risks associated with the gathering of data around children.
Collins had his finger on the pulse when he foresaw issues surrounding children's use of the internet in 2013. While the rest of the world was busy waiting for the release of the iPad Air and those in Ireland were wrapping their heads around Netflix – which had just launched the year previously – Collins had noticed kids were making the move from live TV to tablets too.
"I had a couple of investments in the kid space at the time, which wasn't a deliberate strategy, it just happened to be two out of a portfolio," he says. "I just started looking at the kids market and it was clear that they were beginning to stop watching live TV and start using tablets, it seems super obvious when you say this in 2019," he explains. 
Collins says in the US there was a shift in legislation as in July 2013 amendments to the Children's Online Privacy Protection Act came into force over the gathering of data on people under 13 years of age.
"It was interesting because it meant legally the US was saying that the internet for children, the digital ecosystem for children, had to operate on a privacy basis which is the opposite to how the internet has been built," he explains. 
For Collins it was a no-brainer to build a company that would protect children online, but Silicon Valley investors had other ideas. 
"Mathematically there are only going to be more and more children coming online. That was an easy bet. Then we looked at these laws and we thought there is probably going to be more of these laws with more children coming online. 
"I went around Silicon Valley a couple of times trying to raise money at an early stage and a huge amount of investors said, 'we don't care about kids, they're not important and we definitely don't care about privacy'.
"The more 'no's I heard, the more I (thought) this is super interesting," he says. 
Eventually, Collins got his yes, as the company raised $7 million in Series A round in 2015.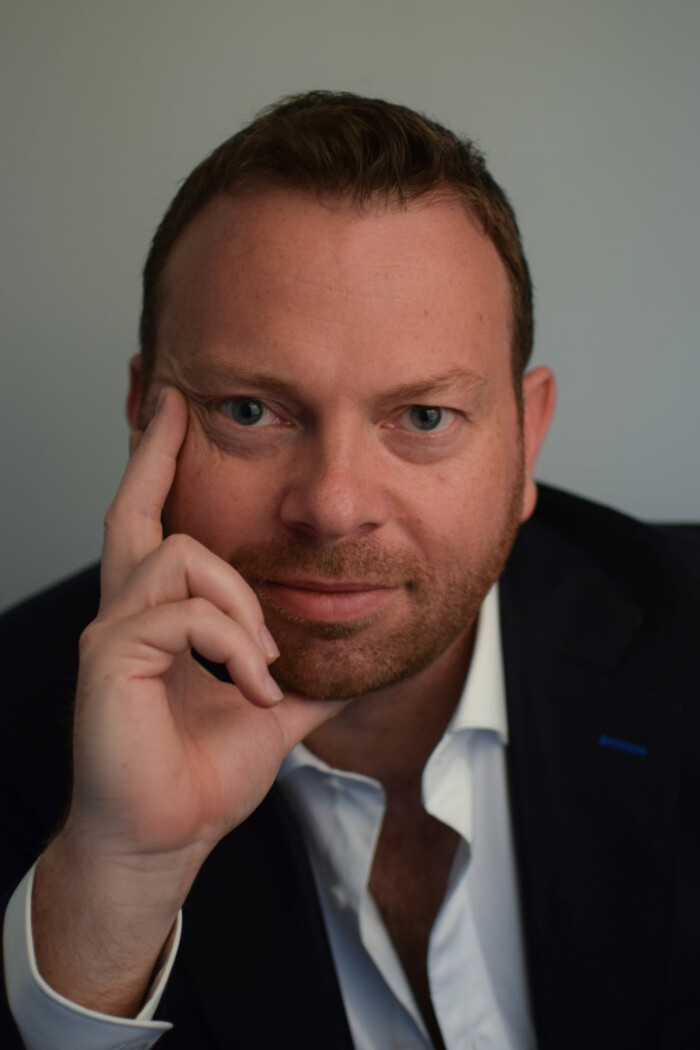 Convincing entrepreneurs
Originally from the small village of Mullinahone in South Tipperary, Collins is from a family of five kids – which he says are "evenly distributed around the world".
He tells Fora he spent much of his teens and early twenties doubling as a rap DJ playing gigs around Dublin and on radio.
"Nobody believes me when I say it. They smile at me and I say, 'no legit, look at my playlists'," he laughs. 
Collins studied a degree in business at Trinity College Dublin, and while there he met Ronan Perceval and Sean Blanchfield. 
"If you go back to the people who went through Trinity, there's a certain cohort who all worked in Trinity publications and a lot of those people either became great journalists or started companies," he says. 
Collins started companies. Still at college, he became involved with Phorest – which would bloom into a success business which Perceval still heads up and also partnered with Blanchfield to set up Demonware, which provided technology for publishers of games such as Call of Duty.
"We literally raised coming out of college," he says. "We must have been very convincing because no one in their right mind should probably have funded us but we made it work." 
Demonware proved a big success and was later sold to Activision Blizzard in 2007 for around $17 million. 
Initally Collins stayed in the gaming world, became CEO of Jolt Online Gaming. The company provided news on upcoming games and consoles and was bought by Game Stop three years later.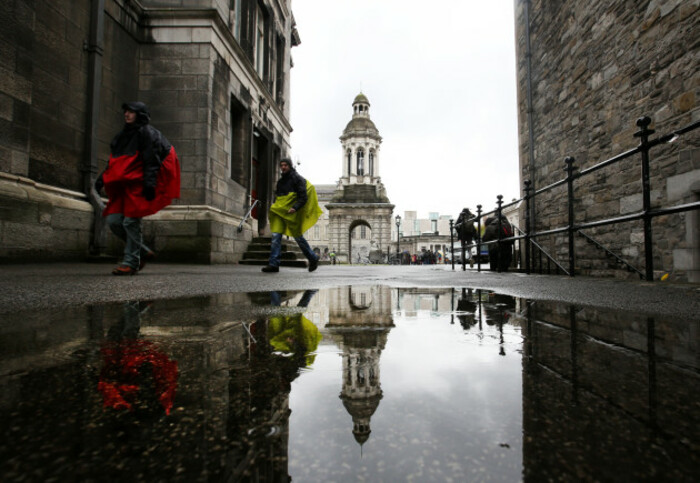 Source: Sam Boal
Matching an investor to market scale
Collins is also active in the investment market, as a partner with London-based venture capital fund Hoxton Ventures, which has backed companies such as Deliveroo and cybersecurity startup Darktrace. As both founder and investor, Collins is well placed to judge the startup ecosystem. 
"The biggest mistake that everyone (startups) make is they don't think about matching the scale of their market to the type of investor you're talking to. You have to understand investors business models," he explains. 
"Most markets that people are operating in and most products cannot be big enough to (provide a big enough return). That doesn't mean they're bad companies at all. It just means that they shouldn't spend their time pitching VCs, but other types of investors," he explains. 
The future of the internet
Though Collins says he doesn't like trying to predict the future, he does have some ideas of how the internet might change and thinks there could be a be a split between an adult internet and children's one. 
"In five year's time when a user lands on an app or on a page, there will be some technology that sits under the surface looking at your interactions and within two or three seconds will decide whether you're an adult or a child," he says, adding that SuperAwesome is currently developing the tech to do just that. 
"That will end up being legally mandated around the world because ultimately you can't tell kids not to go to a certain place (on the internet) they will go wherever they want," he explains. 
Collins says SuperAwesome is now looking into acquisition opportunities to reach markets outside of the Europe and North America, where it currently operates. 
He says the fact that technology around kids privacy online has not happened in Silicon Valley until recently – with YouTube kids and Facebook Messenger Kids, there are a lack of spin-outs. 
"Which means that not only have you not had much technology thinking around this, you haven't had much investment thinking around this," he adds.
While Collins admits he loves to build, that doesn't mean the serial entrepreneur isn't planning for the long haul. 
"I think we're going to keep (this company) – or keep (it) a little longer at least," he tells Fora, as he plots the business's course through an evolving digital world. 
Get our Daily Briefing with the morning's most important headlines for innovative Irish businesses.